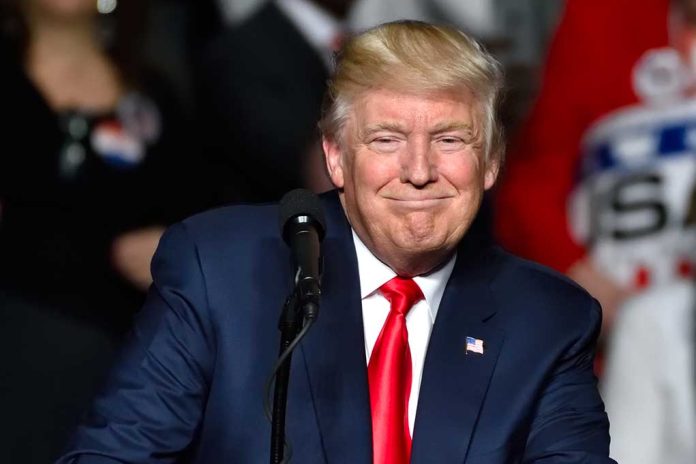 (WatchDogReport.org) – Numerous GOP leaders published statements backing former President Donald Trump following another indictment related to his alleged interference in the 2020 presidential election. The pro-Trump Make America Great Again PAC published a press release saying that many Republicans are "standing" with the former commander-in-chief.
A couple of hours before the press release, Smith issued a four-count indictment against Trump. The presidential candidate and his allies claimed that this action was part of an effort to stop the Republican leader from winning the 2024 presidential election. Trump is currently the main favorite to win the GOP nomination, according to all polls.
One of the foremost GOP leaders offering support to the former president was House Speaker and California Republican Kevin McCarthy. In a statement, he said it wasn't a coincidence that the indictment comes after numerous revelations involving the Biden family scandal and Trump's massive popularity in recent polls. McCarthy also suggested that the DOJ took this step against the former present to distract the country from the news about President Joe Biden and his son Hunter Biden.
Another GOP leader who expressed support for Trump was House Majority leader Steve Scalise, who said that "Biden's DOJ" is persecuting the president's primary "political opponent." He claimed this was an "outrageous" abuse of power that Republicans needed to stand against.
Arkansas Senator Tom Cotton went on the same line, claiming this case seems like an "MSNBC" special. He explained that Trump is getting indicted for constitutionally protected activities he engaged in. Cotton also noted that the First Amendment protects the former president's free speech.
Other GOP senators who defended Trump included Bill Hagerty, Rick Scott, Josh Hawley, J.D. Vance, Ted Budd, and Marsha Blackburn. In the House, the vast majority of Republican lawmakers also expressed their support for the former President, including House Republican Conference Chair Elisa Stefanik.
Copyright 2023, WatchDogReport.org