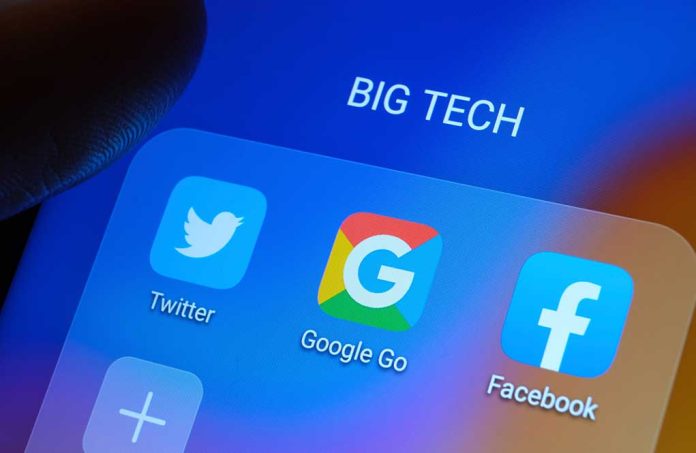 (WatchDogReport.org) – Republicans in Congress are zeroing in on Big Tech. GOP lawmakers on the House Judiciary Committee and the House Energy and Commerce Committee are both targeting technology companies.
On July 6, House Judiciary Republicans released their agenda to take on the tech giants. The lawmakers want to use antitrust laws already in place to break up Big Tech. Currently, the major companies (Facebook, Google, Amazon, etc.) are able to stamp out any competition. The country saw that in action earlier this year when conservative social media site Parler was wiped from the internet for a time.
The Republicans also said social media companies function like the "public square of the digital age." They say it is "wrong that these platforms control and censor speech with impunity."
🚨 #BREAKING: House Judiciary Republicans Release Agenda for Taking on Big Tech. pic.twitter.com/LbZBmmIl4Z

— House Judiciary GOP (@JudiciaryGOP) July 7, 2021
On July 7, Rep. Cathy McMorris Rodgers (R-WA), ranking member of the Energy and Commerce Committee, sent a memo informing her party that they'd be looking into Big Tech's relationship with China. The lawmakers are deeply concerned about Americans' information being given to the communist country.
The lawmakers want to require tech companies to notify US users if their data is sent, maintained, or stored in China. Also, they believe they should receive notification if a company is owned by the "Chinese Communist Party (CCP), a Chinese state-owned entity, or a non-state-owned entity located in China."
The GOP's latest moves show they have no intention of letting go of their concerns about Big Tech and are willing to fight for the American people.
Copyright 2021, WatchDogReport.org