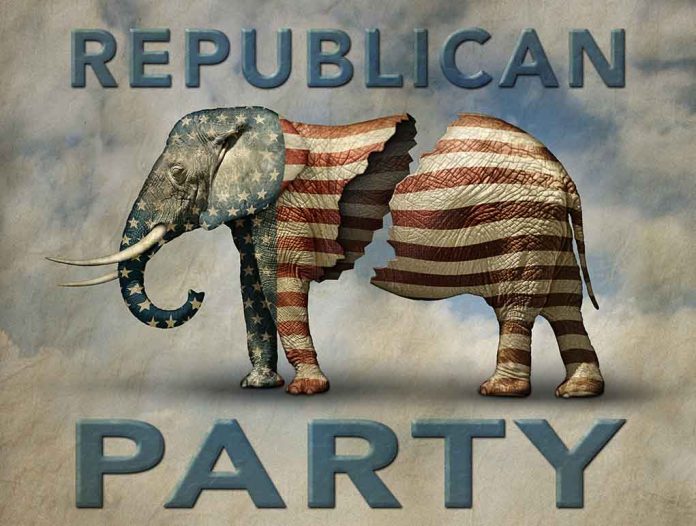 GOP Candidate Says Republicans Should Buy This "Permit" To Save America
(WatchDogReport.org) – Missouri Senate candidate and ex-Governor Eric Greitens put out a campaign ad that was all but guaranteed to garner national attention. The spot, depicting Greitens authorizing "RINO hunting permits," received ire from across the political spectrum.
We are sick and tired of the Republicans in Name Only surrendering to Joe Biden & the radical Left.

Order your RINO Hunting Permit today! pic.twitter.com/XLMdJnAzSK

— Eric Greitens (@EricGreitens) June 20, 2022
Greitens, a former Navy Seal, sets what many consider a violent tone by carrying and cocking a shotgun and declaring it okay to "hunt" not just politicians, but those from his own party. An article in the Washington Post quotes anonymous sources on the matter, one of whom says Greitchens is looking for the approval of one man in particular: former President Donald Trump. Other sources in the same article report that Trump was largely unimpressed with the stunt, calling it "over the top."
Democrats immediately rolled out the attacks on the ad, and social media took a stand immediately. Twitter declared it "abusive," but kept it up in the interest of transparency, while Meta removed it from its Facebook platform altogether.
Greitens said the ad was meant as a metaphor and should be taken tongue-in-cheek, according to STL Today. He believes the backlash is "faux outrage from leftists and RINOs."
Greitens is no stranger to controversy. He resigned as governor after a long stretch of scandals involving unwanted sexual contact, misuse of campaign funds, and felony charges for computer tampering. He maintains his innocence and has a viable shot at winning the Republican nomination in Missouri on August 6.
Even if it was intended as a metaphor, is the messaging of Greiten's video too extreme?
Copyright 2022, WatchDogReport.org