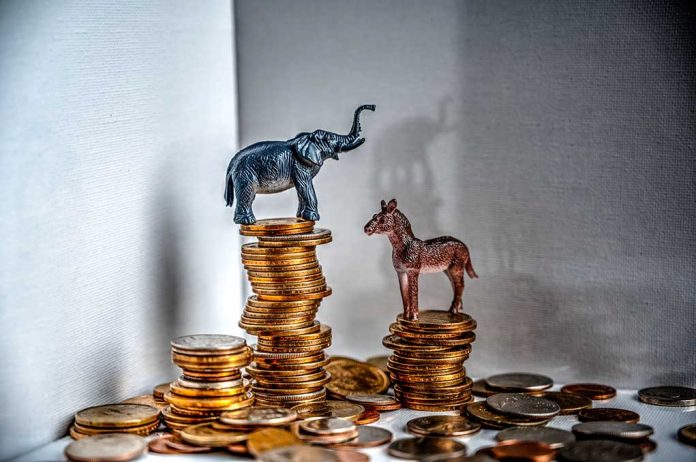 GOP Starts Buying Ads in Blue States as Chances of Victory Rise
(WatchDogReport.org) – In the final week before the 2022 midterm elections, conservative groups have begun pouring money into congressional races from coast-to-coast. The Congressional Leadership Fund (CLF) Super PAC, which states it's "dedicated to electing Republicans to the House of Representatives," has put out television ads like this one for New York's 4th congressional district on Long Island.
The current representative from Nassau County is retiring, leaving open a seat that has been solidly blue for 20+ years. But, voter poll aggregator RealClear Politics (RCP) has the race listed as a toss-up as of November 3. ABC television's flagship station, Channel 7 in New York City, put it this way: "it's anyone's guess with the election only days away."
Of the $11 million reportedly being pumped into advertising for Republican candidates, the single biggest chunk is $1.9 million in California's 47th congressional district. Incumbent and Progressive Katie Porter (D-CA) has been steadily leading Republican Scott Baugh, until the last several days, according to the Cook Political Report. It shifted its analysis from leaning in her favor into toss-up territory, as did RCP.
Overall, Republicans have been running on the issues of the economy and crime, while many Democrats have been more focused on the abortion decision by the Supreme Court (SCOTUS), which opinion polls have consistently put far behind the other two. Election analysis site FiveThirtyEight has the battle for the Senate even, with a slight lean to the Right, and in the House, the Republicans are now favored to take control.
While opinion polls give great insight into voter trends, election outcomes rely on actual votes. Make sure your voice is heard on November 8.
Copyright 2022, WatchDogReport.org