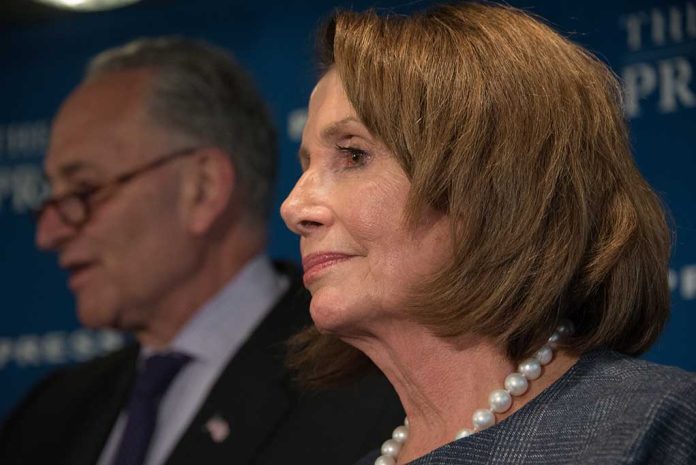 Top Democrats Join Pelosi in Stepping Down
(WatchDogReport.org) – With the Republican Party taking over the majority position in the House of Representatives in January, Congresswoman Nancy Pelosi's (D-CA) stint as Speaker of the House will come to an end. However, she has gone beyond that and announced she will be stepping down from her position as the leader of the chamber's Democrats altogether, opening a path for new blood to step forward — and she's not alone.
The #2 Democrat in the US House, @LeaderHoyer, announced he will be leaving the leadership shortly after @SpeakerPelosi said she would not seek another term as a Democrat leader.@WhipClyburn, the #3 Democrat, also indicated he will step down. https://t.co/9BW4JILPRb

— The Epoch Times (@EpochTimes) November 17, 2022
Soon after her announcement on November 17, the two men who worked by her side as the number two and three ranking members of the party leadership, Majority Leader Steny Hoyer (D-MD) and Majority Whip James Clyburn (D-SC), also indicated they would be leaving their positions. Clyburn, however, has announced he is making a bid to stay in the upper echelons, but moving back to the number four position in the party.
Speculation on who would fill the vacancies left by the three octogenarians began almost immediately, and it appears pundits had it correct this time. Representative Hakeem Jeffries (D-NY) said he will seek to replace Pelosi as the Democratic Party leader, which would make him the first black man to ever hold that position. Congresswoman Katherine Clark (D-MA) is making a bid for the whip position, and Congressman Pete Aguilar (D-CA) hopes to round out the trio by replacing Hoyer.
House Dems will vote on the new party leadership on November 30.
Copyright 2022, WatchDogReport.org