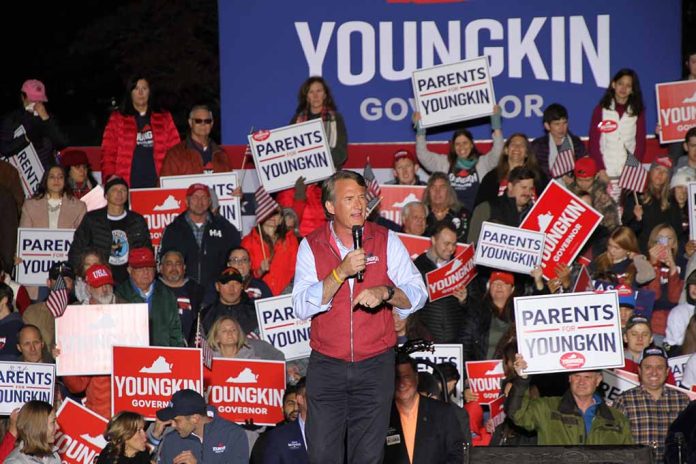 (WatchDogReport.org) – Earlier this month, Republican Glenn Youngkin beat Democrat Terry McAuliffe to become the next governor of Virginia. The Left thought it had the election in the bag, but the conservative businessman played an important card: education.
On November 17, Youngkin spoke at the Republican Governors Association annual meeting in Phoenix, Arizona. The governor-elect celebrated his win and told the party what he thinks they should focus on in the future. He told the crowd he believes the GOP would win if they run on education as he did.
Youngkin emphasized education during his campaign. He pledged to keep critical race theory (CRT) out of schools and had a slogan that stated, "parents matter."
Friends, as the Education Governor, I will get to work on Day One to re-establish high expectations in our schools and ensure that kids are learning how to think as opposed to what to think. Together, we'll make sure Virginia has the best education system in the country. pic.twitter.com/hzMSxKgoPk

— Glenn Youngkin (@GlennYoungkin) November 15, 2021
Many political pundits agree with Youngkin. McAuliffe was in the lead for months going into election day. Then, a month before the election, the Democratic candidate said he didn't believe parents should tell the schools what to teach their children. After that comment, his poll numbers started dropping and he never really recovered.
Parents want a voice in their kids' education. They want to ensure they're learning what they need to know without being indoctrinated. If Republicans continue to emphasize that, Youngkin believes it could work on a national level. Who knows, that might be what wins the GOP majority back.
Copyright 2021, WatchDogReport.org