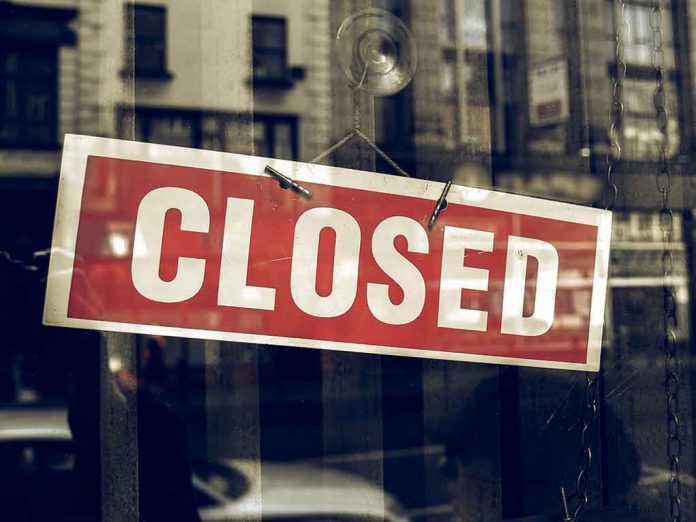 (WatchDogReport.org) – With elevated inflation still plaguing the United States and the world, many people are struggling to pay the increased cost of just about everything just to survive. That fact doesn't leave a whole lot of room in the budget for extraneous costs, and retail seems to be paying the price.
On February 20, the Daily Mail reported over 800 stores would be shutting down this year. Some of the big-name retailers included on the list were Bed Bath & Beyond, Gap, Tuesday Morning, and Party City. These stores made up the majority of projected closings, with Bed Bath & Beyond pulling out in front by shutting down a whopping 416 stores across the nation. In addition to its US locations, the retailer is also shuttering 65 of its shops in Canada.
More than 800 big box retail stores are set to close across the nation this year https://t.co/LcOGEFbZbK

— Daily Mail US (@DailyMail) February 20, 2023
Business Insider showed five other retailers closing less than 10 stores a piece in 2023. Those include Walmart, Big Lots, The RealReal, Macy's, and JCPenney. According to the source, the reasons for the closers vary by store, with some saying they want to cut costs, while others are reorganizing their enterprises due to bankruptcy.
Bed Bath & Beyond might not come as a surprise to many, as the company has been whittling down its numbers over the past year. Tuesday Morning, which also deals in home goods, is one business dealing with bankruptcy. As a result, the Dallas-based chain is closing over half of its stores.
Gap announced in October 2020 that it planned to close about 350 of its stores, including its Banana Republic shops, in North America. The corporation said its aim was to have a small and healthier group of survivors. This 74-store closure announcement is the last push on that effort.
According to the Daily Mail, more than 20 states across the country will have to say goodbye to at least some of these stores, with California getting hit the worst.
Copyright 2023, WatchDogReport.org