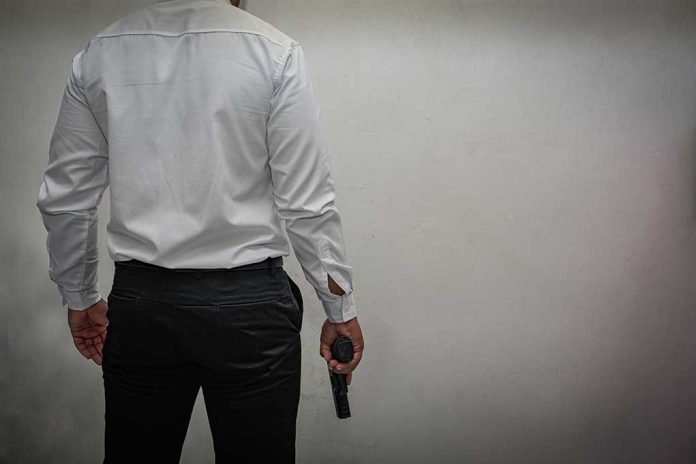 (WatchDogReport.org) – The saga of Jeffrey Epstein, once charged with and convicted of having sex with girls as young as 13 and trafficking them to other high-powered men, brought down a British prince along with another socialite: Ghislaine Maxwell. Earlier this year, she was sentenced to 20 years in prison for her part in procuring and grooming the victims. Maxwell was interviewed recently as part of a documentary where she claims, among other things, her life had been threatened.
"There was a woman who made a threat to act in a plan to murder me as I was sleeping."

Disgraced socialite #GhislaineMaxwell, who is spending decades in prison on sex trafficking charges, alleged that a fellow inmate plotted to kill her in her sleep. https://t.co/YeLbIA78ne

— The Epoch Times (@EpochTimes) October 18, 2022
The woman behind the forthcoming television show, Daphne Barak, authored a piece for the Daily Mail UK website about the two interviews she conducted with Maxwell. When they spoke together at the Brooklyn, New York Metropolitan Detention Center, the convicted trafficker complained of the conditions she was forced to endure and claimed another inmate threatened to kill her in her sleep, and there was a bounty on her head.
Maxwell also expressed her doubts that Epstein committed suicide while awaiting his federal trial, basing her claim on the following information:
Authorities refused to release the complete official autopsy results.
Broken protocols by the guards for a prisoner under suicide watch.
Conveniently inoperative video cameras in Epstein's cell.
Findings of a private autopsy.
During the interviews, Maxwell went to great pains to make sure it was clear she is in no way suicidal and, in fact, looks forward to her appeals process.
Copyright 2022, WatchDogReport.org