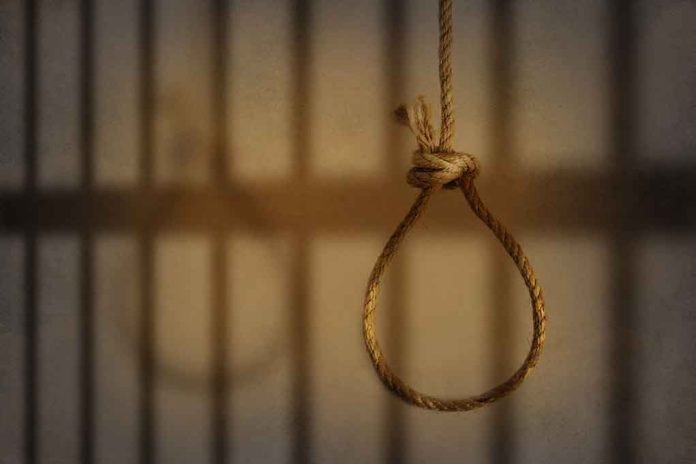 Ghislaine Maxwell UPDATE – New Order Given!
(WatchDogReport.org) – Ghislaine Maxwell, the infamous girlfriend of the late Jeffrey Epstein, is on suicide watch after her conviction on five federal charges related to the couple's nefarious trafficking and grooming of underage girls. Maxwell claimed guards at the Metropolitan Detention Center in New York City threatened her, according to Reuters, which resulted in her placement on official suicide watch.
Jeffrey Epstein's accomplice put on suicide watch, BUT… her lawyer says she's not suicidal. #GhislaineMaxwell https://t.co/4syDzXH8OP

— Perez Hilton (@PerezHilton) June 26, 2022
Maxwell's lawyers informed the court that she was on the watch and asked for a sentencing delay, citing their client's inability to rest under the circumstances. Prosecutors argued her sentencing should go on since extra security doesn't impede her ability to sleep. Maxwell told prison psychologists that she wasn't suicidal.
Her trial was hailed by many as the de facto trial of Jeffrey Epstein, who allegedly committed suicide rather than face justice. Her convictions for human trafficking and grooming could carry up to 55 years in jail. The US Probation office recommended a 20-year sentence, and prosecutors asked for an additional 10 to offer justice to two other victims not included in the original charges.
Maxwell's lawyers came up with 5-and-a-half years after reviewing federal sentencing guidelines, noting to the court that the former British Socialite had already spent a significant amount of time in jail. Given the gravity of her crimes, what do you think her sentence should be?
Copyright 2022, WatchDogReport.org