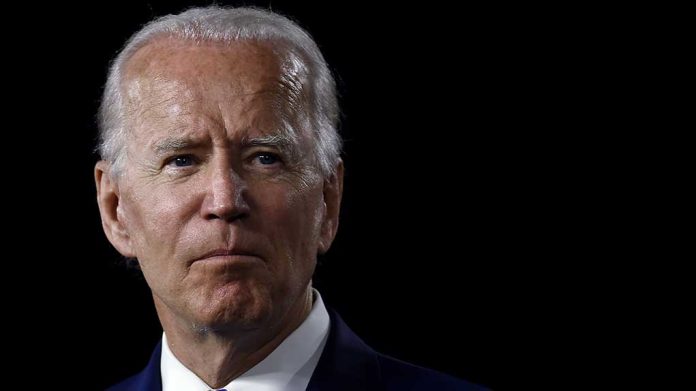 (WatchDogReport.org) – During an interview on CNN Tonight, Geraldo Rivera spoke about President Joe Biden, commenting on his "frailty." Rivera, who is also 80 years old, said it amazes him how much Biden appears to become confused about which direction to walk or which words to say. According to Rivera, Biden appears frail when seen on stage — especially when compared to 77-year-old Donald Trump. Rivera claims Biden looks so weak that Trump could "eat him alive on stage."
The former Fox host pointed out that Trump regularly "bounds" onto the stage full of energy. He can quickly climb or descend stairs without needing to hold onto a railing. Even though there are only three years difference between the ages of Biden and Trump, Rivera said that Trump gets credit for being the more energetic and vibrant of the two.
Rivera is only eight months younger than Joe Biden, but to him, Biden looks like an "old guy." He claims that Trump's "biggest weapon" is Biden's frailty and weakness.
A recent CBS News poll indicates that voters are also concerned about Biden's age and cognitive ability. The poll shows that 34% of voters are confident that Biden would complete another term if elected. However, it also indicates that 55% of voters believe that Trump would complete another term.
The White House Press Secretary recently defended Biden's age by saying, "80 is the new 40". Trump allegedly agrees that Biden is not too old to run for president but admits he is concerned about his competency.
According to the CBS poll, the numbers show Trump leading Biden 50% to 49%, which Rivera finds "extraordinary," especially since Trump is currently facing 91 charges in four criminal cases. Personally, Rivera does not believe that Trump deserves to be president for a second term because of the January 6 riots at the U.S. Capitol after the 2020 election.
Rivera says that everyone, presumably including himself, will have to "come to grips with" the reality that Trump is leading Biden.
Copyright 2023, WatchDogReport.org