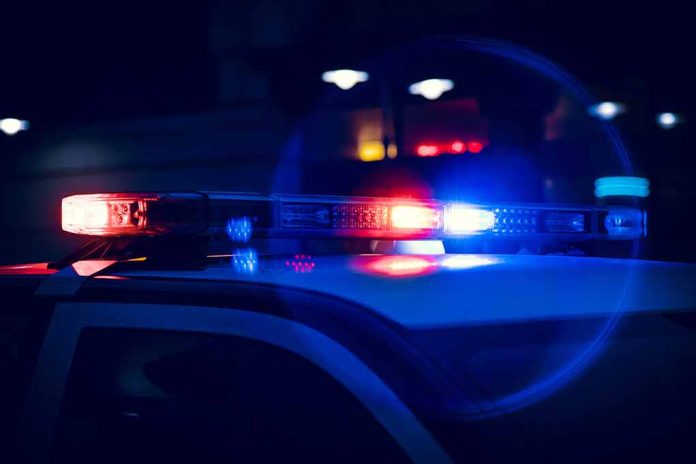 (WatchDogReport.org) – On Saturday, September 2, 2023, the Jonesboro Police Department in Clayton County, Georgia, responded to a call of "suspicious activity" at a motel. When police made contact, there were three males in possession of marijuana and weapons. Two males were arrested, and one fled on foot. An eight-hour manhunt ensued.
The suspect that fled from police has been identified as 17-year-old Stephen Ford. The Clayton Police Department deployed their K-9 Officer, Waro, to assist in the search for Ford. Waro located Ford hiding in a wooded area. Police issued verbal commands for Ford to come out of hiding. Instead, Ford began firing shots towards officers and K-9 Officer Waro was struck. Officers established a search perimeter and Waro was rushed to an animal hospital where he succumbed to his injuries.
Ford was located again several hours later within the search perimeter. Officers commanded Ford to show his hands, but he refused and allegedly pointed a gun at officers. Officers opened fire. Ford was struck and killed by the gunfire. The Georgia Bureau of Investigation is taking over investigating the incident and have confirmed that Ford was armed at the time he was shot.
Bruce Parks, the Clayton Assistant Police Chief called the situation "tragic". During a news conference, Parks stated that officers try to use their experience and training to produce "easy" outcomes, but these results were not easy on the family of the deceased nor the police department.
Tommy Henderson III, The Jonesboro Police Chief, expressed his condolences to the family of Stephen Ford and to the Clayton County Police Department.
K-9 Officer Waro had been with the Clayton County Police Department since March of 2021. A bullet and stab-proof vest had been donated to Waro by Vested Interest of K9's Inc. but had not arrived in time to be worn during this incident. K-9 Waro's department has recognized him as a hero.
Copyright 2023, WatchDogReport.org