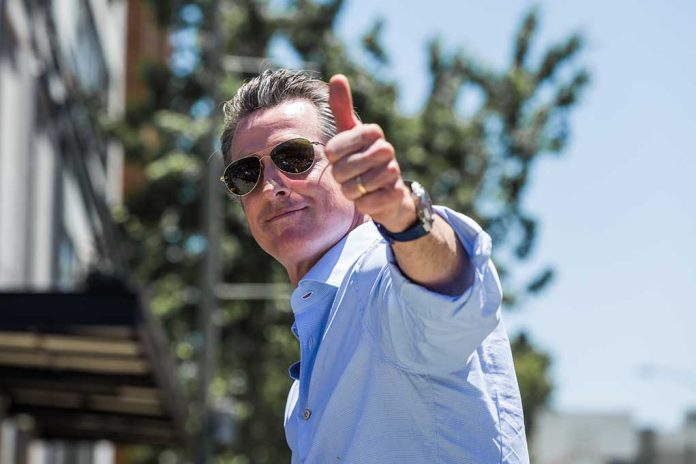 (WatchDogReport.org) – For more than a year, California officials had reportedly been planning a trip to the United Nations Climate Change Conference (COP26). After all of that preparation, Governor Gavin Newsom (D) suddenly pulled out of the event, causing a wave of criticism. After staying out of the spotlight for two weeks, the governor is now speaking out about his decision.
On Tuesday, November 9, Newsom spoke at the California Economic Summit and addressed his decision to pull out of attending the COP26. The governor said the last couple of years have been difficult for everyone, but especially parents. He claimed fathers might not have been doing as much as moms during the pandemic. Newsom said he has "gone from crisis to crisis" including wildfires, droughts, social unrest, COVID-19, and "this recall [attendees] may have read about."
For those reasons, Newsom said his kids and family held an "intervention" because they were upset he was going to miss Halloween to attend COP26. He said he had "no choice" but to "cancel that trip."
https://youtu.be/sBzah89T9UU
Newsom could have pushed his visit back a day and gone trick-or-treating, but he chose to cancel the entire trip. On Saturday, November 6, reporters spotted him at a fancy wedding for Getty oil heiress Ivy Love Getty in San Francisco. Speaker of the House Nancy Pelosi (D-CA) officiated the wedding.
Copyright 2021, WatchDogReport.org