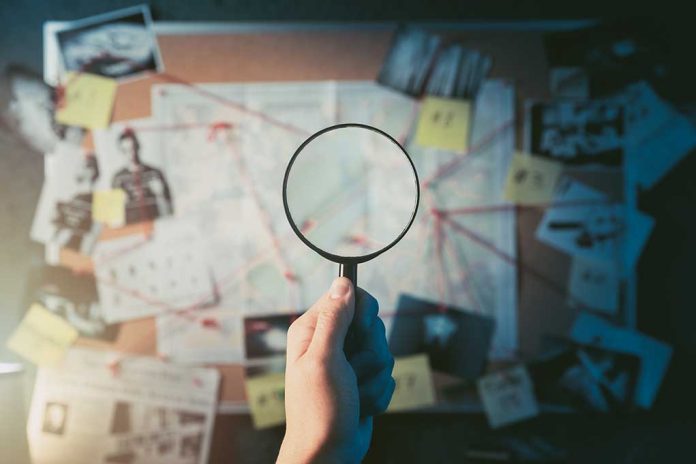 (WatchDogReport.org) – When police discovered 22-year-old Gabby Petito's body at Wyoming's Grand Teton National Park in September, it was suspicious from the beginning. The young woman had gone missing during a cross-country trip with her boyfriend, Brian Laundrie. Although authorities quickly ruled her death a homicide, nobody knew how she died — until now.
Dr. Brent Blue announces the cause of death for 22-year-old Gabby Petito was "strangulation" and the manner was "homicide."pic.twitter.com/PJRTFsBi04

— The Recount (@therecount) October 12, 2021
On October 12, Teton County Coroner Dr. Brent Blue announced Petito died by strangulation three to four weeks before authorities found her body. That puts her date of death around August 27 to August 30, right about the time her family says they last heard from her. On September 1, Laundrie arrived home in Florida in her van without her. He did not report his girlfriend missing; instead, he carried on as though everything was normal.
Petito's parents reported their child missing on September 11, after not hearing from her for weeks. That report eventually led to the discovery of her body in the last place she was seen with her boyfriend. Laundrie has been missing since September 13. His parents claim he went hiking in Sarasota County and never came home.
Authorities have not named any suspects in the case; however, Laundrie is considered a person of interest and the FBI obtained a warrant for his arrest after he allegedly used Petito's credit card after she went missing.
If you have any information about the whereabouts of Brian Laundrie, please contact authorities at 1-800-CALL-FBI.
Copyright 2021, WatchDogReport.org