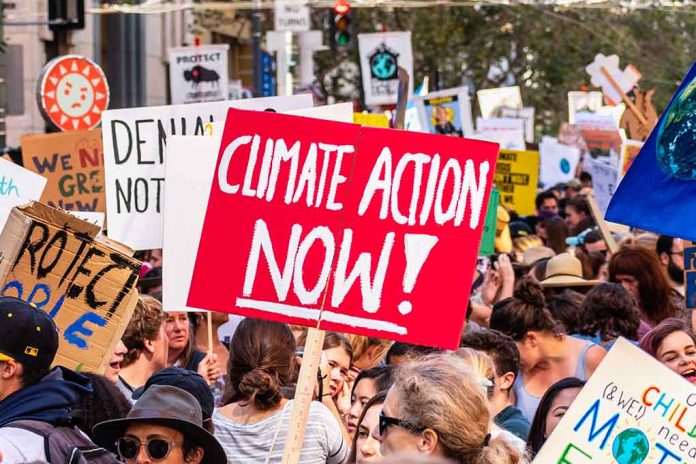 (WatchDogReport.org) – France's President Emmanuel Macron recently hinted at a new push to revamp a global taxation system so the international community can finance its climate efforts. During the New Global Financing Pact Summit in Paris, the French leader said he's "in favor" of this measure to fight climate change and poverty. He added this won't work if "you do it alone."
Macron told attendees this global climate tax could replicate existing schemes. He pointed out France's approach could work as this country has already banned short-haul flights and raised taxes on financial institutions and plane tickets.
While the French president said that the Organization for Economic Cooperation and Development (OECD) could be the proper framework, the summit didn't reach a deal. However, he later told reporters that the OECD framework might work because different nations have already used it when reforming international taxation for multinationals.
Over the last few years, countries from the European Union (EU) have been increasing their demands for actions they believe are necessary to "save the planet." One of the latest examples is Ireland's decision to cull up to nearly 200,000 cows by 2025 to fulfill climate change objectives.
While the French president's call for this global taxation system remains weak, his finance minister Bruno Le Maire said he felt optimistic. He told reporters after the summit that the initiatives Macron is calling for might be executed shortly. Le Maire added this is the only way for these initiatives to work successfully.
According to a Politico report, Le Maire stated that one of the main reasons you need to take these measures fast is because they take "a lot of time." Another French government official who asked to remain anonymous told Politico that while Macron seems confident, he doesn't have a clear plan.
Far from having full support among French voters, some media outlets in France have reported Macron's tax proposal has affected his popularity. Some reports have said this has raised the electability of right-wing and left-wing extremists Marine Le Pen and Jean-Luc Melenchon.
Copyright 2023, WatchDogReport.org