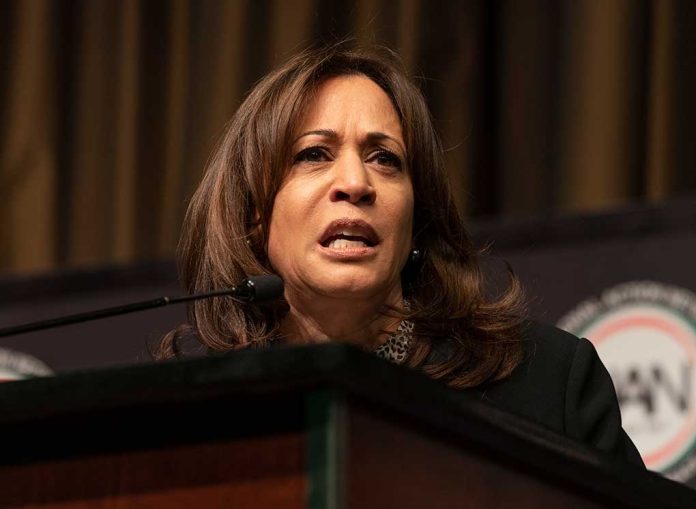 Kamala Harris' HOME Targeted – Look Who's Behind It
(WatchDogReport.org) – Immigration is an issue that Democrats don't seem to handle well. When President Joe Biden declared Vice President Kamala Harris the nation's border czar, his entire party applauded. In the time since, Harris' dismal performance and obvious dereliction of duty earned her a boatload of scorn from prominent Republicans, along with a demand from Senator Marco Rubio (R-FL) that Biden replace her with someone more qualified. Texas GOP Governor Gregg Abbott's approach to bringing immigration to the vice president's attention, however, may just be the most effective motivational tool imaginable.
Busloads of Immigrants
Sending immigrants to Washington, DC, is nothing new. Dozens of buses full of eager volunteers looking for families to sponsor them have already landed in the nation's capital. Typically, they arrive at Union Station, where people from non-government organizations (NGOs) help process them and get them on their way. Most have a destination in mind, and the transit center leads literally anywhere a person could possibly want to go.
That's not what happened with the latest dropoff, however. Two buses pulled up to the US Naval Observatory, the site of the vice president's residence, in the early hours of September 15 and unloaded about 100 people. Unlike Union Station, the Naval Observatory is a heavily fortified government compound with very little nearby. The migrants ended up standing around on the lawn for hours, not knowing what to do or where to go. Some might say the vice president got a taste of what it feels like to be a mayor in a small Texas border town.
"The Border is Secure"
That's Harris' stance on the current situation in states such as Texas, Arizona, and Florida. Not only has she made the statement, but the White House confirms it. Press Secretary Karine Jean-Pierre reiterated the sentiment before going on a bit of a rant about how the issues aren't really the administration's fault. The finger-pointing, naturally, turned directly to former President Donald Trump.
If the people who recently crossed into Eagle Pass, Texas, standing around on the VP's lawn are any indication, the border is definitely not secure. Fox News Digital had a reporter on the ground at the observatory who asked around and found that the majority believe the US border is wide open.
Other Governors Agree
Republican Governors Doug Ducey (AZ) and Ron DeSantis (FL) joined Abbott's crusade to send the problem to Washington with missions of their own. Ducey started the same busing routine from his state that Texas so successfully enacted. DeSantis, in another incredibly powerful display, flew a group of 50 migrants to the posh island of Martha's Vineyard so some east coast liberal elites could experience immigration firsthand.
Copyright 2022, WatchDogReport.org