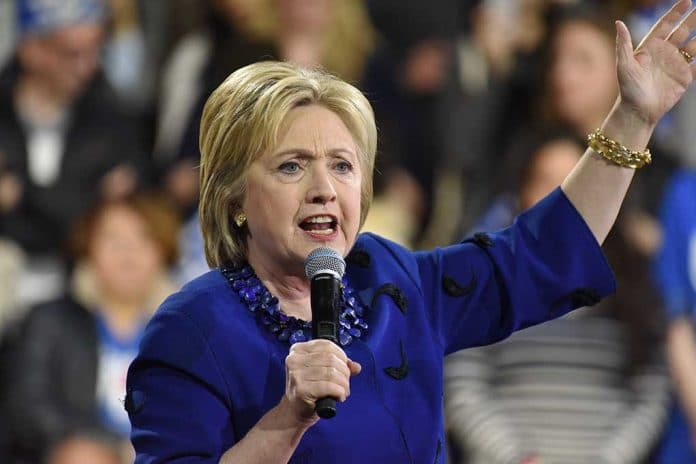 (WatchDogReport.org) – On February 11, Special Counsel John Durham filed a motion alleging former Secretary of State Hillary Clinton's campaign lawyers paid a tech company to "infiltrate" the Trump Tower and White House servers around the time of the 2016 general election. Now, a FOX News host has commented on this new information.
Upon Durham's shocking revelation, Maria Bartiromo stated on FOX and Friends Weekend that she hoped Trump "sues them all for everything." She said the attack was not only outrageous, but put a cloud over Donald Trump's presidency and made it so he had to constantly defend himself against the accusation.
💥💯 BOOM! "Biggest Scandal We've Ever Seen!" – Maria Bartiromo EXPLODES Over Hillary #Clinton's Trason #Gitmo. 💥💯 pic.twitter.com/csF5hg4owm

— Jillian (@Jillian22Betsy) February 14, 2022
Bartiromo stated the discovery is proof Democrats attempted to cheat in 2016, and Americans "should be outraged." The FOX and Friends host also called into question the validity of a Russian invasion into Ukraine, alleging maybe the drama is a well-timed distraction from Durham's explosive filing.
Trump reacted to the news, stating the scandal is bigger than Watergate, and those involved should face "criminal prosecution." Bartiromo agreed with his assessment, but took it a step further.
She encouraged the former president to file his own papers with the courts and sue the alleged perpetrators for trying to manufacture a crime, putting an unnecessary and damaging stain on his reputation that followed him to the Oval Office — and beyond.
Copyright 2022, WatchDogReport.org