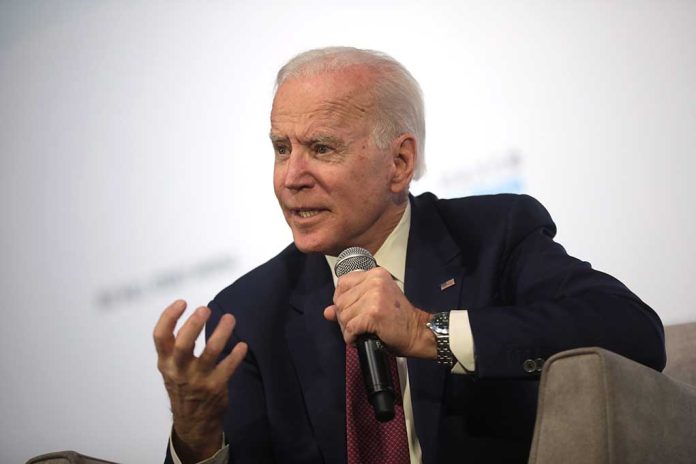 (WatchDogReport.org) – Rep. Ronny Jackson (R-TX) isn't your average congressman. He spent years working in the White House as the doctor for both former Presidents Barack Obama and Donald Trump. That came to an end with his resignation after a Pentagon report accusing him of misconduct in 2019. He went on to run for and win a seat in Congress. Now, he's warning the country about President Joe Biden's health.
According to a series of tweets over the last few weeks, Jackson believes Biden should submit to a cognitive test. On July 24, he responded to an interview where the president tried to divert attention away from a Democratic position by bringing up an internet theory that Liberals drink the blood of kids. Jackson said the POTUS has "completely lost it."
Our cities are EXPLODING with drugs & violence because of Democrat "defund the police" policies and the GREAT UNITER Joe Biden deflects to talk about "sucking blood out of kids." He's completely LOST it! Needs a cognitive exam NOW!
https://t.co/ot3ZwUc2Bf

— Ronny Jackson (@RonnyJacksonTX) July 24, 2021
Jackson also spoke to Sean Hannity about Biden possibly taking a cognitive test. The Fox News host said he didn't think the president would do well, and the congressman agreed with him.
Something's SERIOUSLY wrong with Biden – and it's only going to get WORSE! It's past the point of embarrassment. He's lost. He's confused. He can barely put a coherent sentence together. He MUST have a cognitive exam and release the results! pic.twitter.com/Pk5Pq2V5Um

— Ronny Jackson (@RonnyJacksonTX) July 23, 2021
The former White House doctor has been calling for Biden to take a cognitive test for quite some time. The president has not responded to Jackson's allegations about his mental health specifically, but the White House has said Biden will release results from his latest physical later this year.
Copyright 2021, WatchDogReport.org