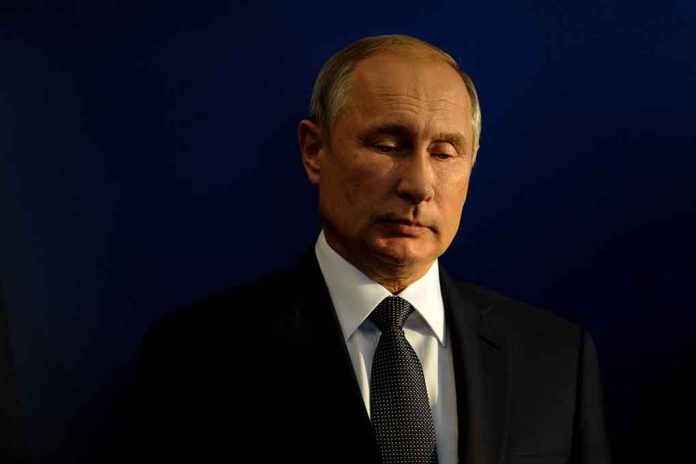 (WatchDogReport.org) – Former British Prime Minister Gordon Brown wrote an op-ed piece in The Guardian, demanding the arrest of Russian President Vladimir Putin. In its article, published on Tuesday, Brown draws attention to a rising grassroots movement asking for Putin's indictment. The campaign has collected over 2 million signatures to ask South African authorities to imprison Putin if he attends Johannesburg's BRICS summit.
Brown explained Putin's recent indictment by the International Criminal Court over the abduction of Ukrainian children allows signatory nations to arrest him. The British leader pointed out it wasn't surprising that Putin issued an arrest warrant for the institution's prosecutor Karim Khan as a response. While this has exacerbated tensions, Brown explained that the international community and the South African government must show a firm stance.
The former Prime Minister said Pretoria needs to advise against Putin's attendance at the BRICS summit, citing violations of South African and international laws. However, it remains unclear what the South African government will do regarding Putin's possible attendance at the summit in August. After all, President Cyril Ramaphosa has shown a neutral stance on the Ukraine-Russia war.
In another part of his op-ed piece, Brown highlights the alleged abductions, war crimes, and crimes against humanity committed by Russian troops. He explained while it could take time to establish direct links to Putin, authorities can effectively pursue the charge of aggression.
The British leader also suggested the establishment of a special tribune to charge the Russian president, similar to what Germany did in the Nuremberg trials. He explained that even if Russia vetoes this tribunal at the United Nations Security, a majority vote of the General Assembly could pass it.
Brown closed his article by saying that the United States must play a significant role in this campaign against Putin. The former Prime Minister urged Washington's engagement, claiming that the will and means are crucial to arrest the Russian President and bring him to justice.
Copyright 2023, WatchDogReport.org