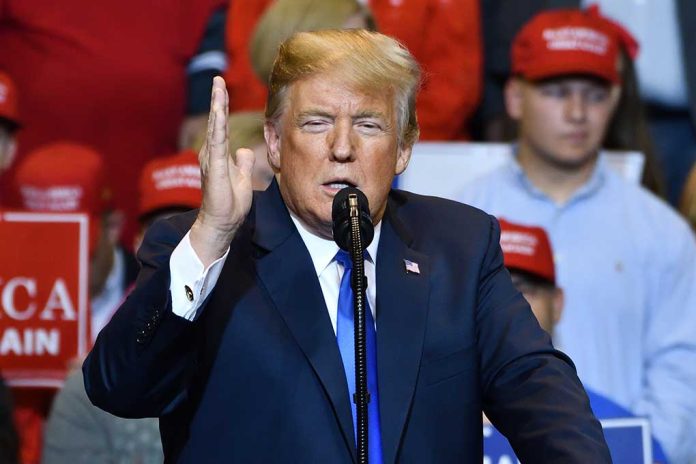 (WatchDogReport.org) – The 45th President of the United States, Donald Trump, was arraigned and charged by the Manhattan District Attorney's Office with 34 criminal counts of creating false business records, all in the first degree. Trump surrendered voluntarily on Tuesday morning and soon after pleaded not guilty to all charges listed by the grand jury.
Noticeably not in handcuffs, Trump was arraigned in front of Judge Juan Merchan in an unsealed indictment regarding payments made seven years ago to adult film stars to silence any information regarding alleged affairs with the then-presidential candidate. It is a first in American history, as no other former president has ever been indicted on criminal charges.
Detectives and law enforcement officers at all levels – from the State of New York all the way up the ranks to the United States Secret Service – consulted days before the hearing to prepare for the arraignment regarding the security of the area, the safety of citizens from both sides who might come to protest or to support the hearing, as well as the former President himself.
Responses to the indictment run the gamut, from those who welcome the hearing as long in the making to those who are carrying signs and flying flags, yelling in opposition. Crowds were separated by barriers, with police maintaining neutral zones, the former President waving to onlookers as he entered the courthouse.
Trump has made it clear that he views the move as a form of severe political harassment and further election interference, unprecedented in its persistence and focus on him, even before he was elected. He specifically called out New York District Attorney Alvin Bragg as unfairly leading the charge and carrying out what he sees as the mission of the Democrats. Trump says he is sure that Bragg's efforts will have the opposite effect and end up damaging Biden's administration.
Copyright 2023, WatchDogReport.org