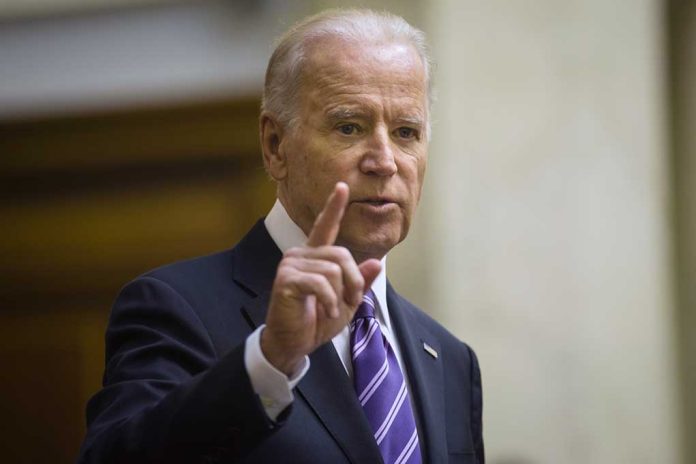 (WatchDogReport.org) – Afghanistan's government has essentially collapsed in the last week. On August 15, President Ashraf Ghani fled the country as the Taliban advanced into Kabul. When they finally reached the palace, it was theirs for the taking. One of former President Barack Obama's officials is questioning President Joe Biden's ability to lead amid the disaster.
In an exclusive interview with the Spokane Spokesman-Review, former US Afghanistan Ambassador Ryan Crocker said he's very concerned about Biden's ability to lead. He was angry the president decided to ultimately stick to former President Donald Trump's agreement with the Taliban by pulling the troops out. Crocker told the newspaper, "I'm left with some grave questions in my mind about his ability to lead our nation as commander in chief."
I worked for Ambassador Ryan Crocker in Iraq. This is a very measured man, and he wouldn't say something like this lightly. https://t.co/2KALz4uU44

— Morgan Ortagus (@MorganOrtagus) August 16, 2021
The former ambassador said either Biden read the situation in Afghanistan wrong, or he didn't care what would happen when he withdrew. A White House spokesperson responded to Crocker's remarks by pointing to National Security Advisor Jake Sullivan's recent statements about the situation. The NSA said Biden wasn't going to ask the American troops to fight a civil war the Afghanis aren't willing to fight on their own.
It's quite telling when an Obama official criticizes the way Biden — the 44th president's VP — is handling the situation. Crocker is the second Obama-era official to speak out. Brett Bruen, a top diplomat for the former POTUS, called the situation in Afghanistan a disaster, saying Biden's team failed America.
Copyright 2021, WatchDogReport.org