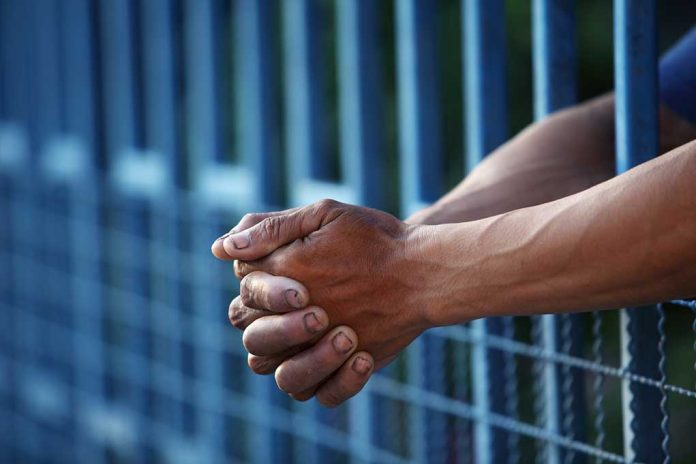 Child PREDATOR – Another Big Name Headed To Jail!
(WatchDogReport.org) – When Netflix decided to run a docuseries on a competitive cheerleading team from Texas, Jerry Harris found himself thrust into the limelight. A favorite among fans of the show, Harris went from unknown teenage cheerleader to celebrity virtually overnight. He reported from the Red Carpet for Ellen DeGeneres and even recorded a spot with President Joe Biden encouraging young people of color to vote. Now, Harris is headed to federal prison. His most memorable act, unfortunately, will be using his fame to solicit pornographic materials and sex from children.
Let the Time Fit the Crime
Harris used his celebrity status to solicit pictures and videos from teenage boys. According to the Associated Press, Harris admitted to soliciting child pornography from 10-15 boys on the social media site Snapchat that he knew were underage. His well-documented case shows that he repeatedly approached boys during cheer competitions between 2018 and 2020, using his fame as an in with the youngsters.
In 2020, Harris was also indicted for his activities in three states — Texas, Florida, and Illinois — where he allegedly solicited sex from minors and convinced some to send him lewd pictures of themselves. Those charges took a backburner to the federal case against him that could have seen him in jail for upwards of 30 years. A plea arrangement netting a 12-year sentence and 8 more under strict supervision may have been the best bet for Harris, considering the mountain of evidence against him.
Harris pleaded guilty to one count of receiving child pornography and one count of traveling with the intention of engaging in illegal sexual activity. Prosecutors asked for 15 years behind bars and 6 years supervised probation, while defense attorneys argued that was too steep, asking for 6 years in jail and 8 years of probation.
US District Judge Manish Shah settled on 12 years in a federal penitentiary and 8 more on supervised probation following the completion of his sentence. The judge told Harris the sentence was tempered with the hope that both he and his victims would be able to move past the incident in the future. Sarah Klein, an attorney for two of Harris' victims, issued a statement calling his guilt "firmly established," noting his sentence is indicative of the lifetime of pain he caused his victims.
A Show of Remorse
Jerry Harris offered no defense and ultimately pleaded guilty saving his victims the anguish of a trial. Before learning of his sentence, the 22-year-old lamented his decisions and apologized to the boys whose lives he undoubtedly changed forever. "I am deeply sorry for all the trauma my abuse has caused you," he said, adding that he prays for the suffering he caused them to end.
Copyright 2022, WatchDogReport.org