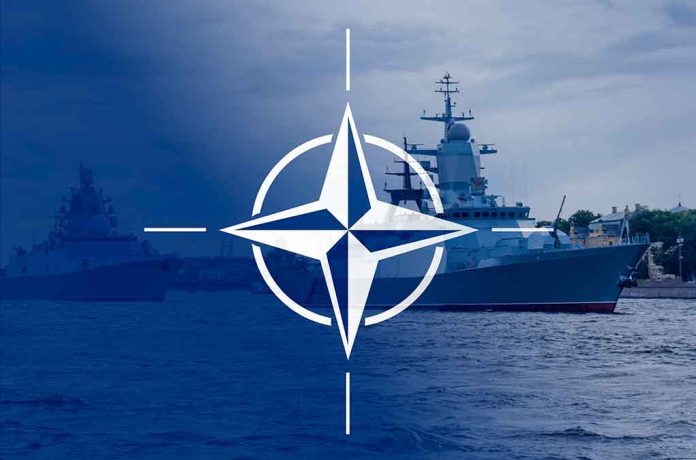 (WatchDogReport.org) – The former war chief of NATO, Admiral James Stavridis, warned that China's recent aggressive tactics toward Taiwan with warships in the island nation's sovereign waters could escalate into conflict soon. NATO leadership has been concerned about the possible fallout of China's tactics toward Taiwan for several months. The incident with the naval warship confrontation reportedly has sent two South China Sea nations closer to the brink of conflict.
Stavridis explained in a Tweet that, as the former captain of a naval ship himself, watching the video where the Chinese navy overtook a Taiwanese vessel almost made his heart "stop." The NATO chief called out the tactic, explaining that it was "unprofessional" as well as "highly provocative." Additionally, the Chinese warship's close encounter with the Taiwanese vessel violated the rules set in place for maritime traffic safety.
Media reports explained that the video of the Chinese vessel overtaking a Taiwanese vessel followed a week after a Chinese fighter jet came too close and executed an "aggressive maneuver" near a U.S. reconnaissance plane. 
As aggressive tactics continue from China and Russia, another former NATO commander, Sir Richard Shirreff, explained that NATO allies should be ready to fully back the Ukraine war effort against the Russian incursion into its territory or risk open war with Russia. Shirreff stated in May the conflict between Ukraine and Russia had reached an "inflection point." In Shirreff's view, NATO must either supply Ukraine with the tools needed to push back the Russian offensive or risk having to actively intervene in the conflict in "two to three years."
Earlier this year, NATO Chief Jens Stoltenberg had warned member states and world leaders that the system for controlling the spread of weapons of mass destruction globally was at risk of "collapse."
Copyright 2023, WatchDogReport.org