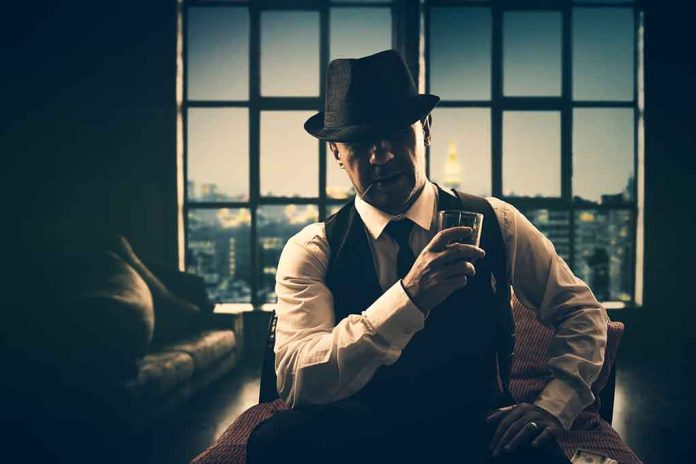 (WatchDogReport.org) – According to a Fox News July 8 report, a new biography from former mobster William D'Elia shows he had some interactions with former President Donald Trump. In the book, the former mob chief said he did business with Trump when the former commander-in-chief owned some Atlantic City casinos in the 1980s. The book's author Matt Birkbeck noted that D'Elia also revealed that Trump allegedly shaved off nearly $1 million from a real estate deal by just "flipping a coin."
In the biography, which is titled "The Life We Chose," the former mobster said that the Republican leader is an "arrogant" person who never "keeps his word." Birkbeck also wrote that when Trump did major deals, he "did it with gangsters" and never allowed his lawyers to get involved.
As reported by Fox News, D'Elia ran for decades the Buffalino Crime Family in Pennsylvania. The mobster, known as "Big Billy," developed his skills by working closely with the famous Russel Buffalino, his family's namesake. The network added that Robert F. Kennedy once said that Russell was one of the "most ruthless and powerful leaders" of the American mafia.
Reports show that D'Elia assumed the highest authority in the family right after Buffalino passed away in 1994. D'Elia was so respected and trusted by the mob families in the United States that he was asked to run the Philadelphia crime family in the 1990s. However, he declined the offer.
During an interview with Fox News, Birkbeck said that D'Elia had business dealings with many people, including Trump. The author and veteran journalist also told the network that the former president knew who D'Elia was while both were doing business. He added that Trump once leaned on D'Elia to mass buy copies of his "Art of the Deal" book as part of a deal that involved selling shares in some Trump properties.
Copyright 2023, WatchDogReport.org