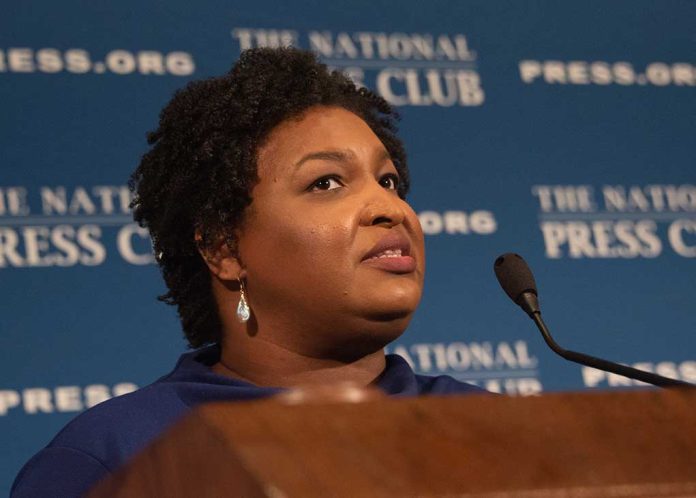 Twice-Failed Gubernatorial Candidate Takes Aim at the White House
(WatchDogReport.org) – In 2018, Georgia voters chose Brian Kemp (R) as governor over Stacey Abrams (D) by a narrow margin of approximately 55,000. In what may have been a case of déjà vu, they had to choose between the same two candidates in 2022. The outcome was the same, but the margin of victory was considerably wider at around 300,000. Breitbart news caught wind of a rumor that Abrams might try an easier route into a high government position, like lobbying President Joe Biden to appoint her to be Commissioner of the Federal Communications Commission (FCC).
First reported last night in @Comm_Daily: https://t.co/DjHCX3vkEm. @ddimolfetta also just reported Abrams as a contender for an @FCC seat if the Senate doesn't confirm current nominee Gigi Sohn before year's end. https://t.co/6cuf9LPnOm

— Jimm Phillips (@JLPhillipsDC) December 1, 2022
The president's current nominee for the position is Gigi Sohn, but her Senate confirmation hearings have been stalled for more than a year now over Republican fears of her anti-conservative vitriol. She has been perceived as an advocate for using the powerful FCC to shut down anything that hints at support for former President Donald Trump. However, with the results of the 2022 midterm elections, it's still possible she might be confirmed.
If Abrams did manage to get the president's nod for the position, her divisiveness and combative attitude could work against her, as could her rank hypocrisy. On October 20, 2016, she tweeted how she believed Trump would show himself to be "a petty man" if he were not to concede that year's election to Hillary Clinton in the event he lost. Using the same words, her refusal to concede her 2018 loss must make her much the same.
Copyright 2022, WatchDogReport.org