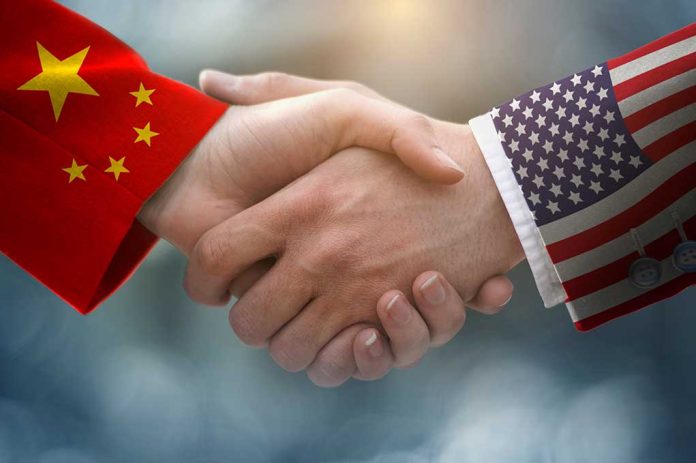 (WatchDogReport.org) – All-electric vehicles (EVs) are gaining more traction in the United States, and one obvious issue is the production of batteries with enough power and longevity to make them more appealing to the masses. To that end, Ford Motor Company is considering partnering with Contemporary Amperex Technology Co, Ltd. (CATL) in a complex arrangement to open a plant in either Michigan or Virginia. The issue concerning some conservative pundits is the fact that CATL is a Chinese company.
Ford and China's Contemporary Amperex Technology Co. Ltd. are considering building a battery manufacturing plant in Michigan in a complex arrangement designed to reap new tax benefits without running afoul of U.S.-China political sensitivities.
https://t.co/YRu2UfloT4

— Automotive News (@Automotive_News) December 15, 2022
The prospective deal would have Ford owning the building, while CATL would own the manufacturing and technology aspects of the plant. If realized, the arrangement would seem to qualify the car manufacturer for the tax breaks outlined in President Joe Biden's Inflation Reduction Act.
The law, which takes effect on January 1, 2023, provides incentives for companies that use "US-sourced materials like batteries." Apparently, because Ford would own the physical parts of the production center, the power sources it puts in its cars would qualify.
A deeper and potentially more critical issue that comes up can be found in the words former Director of National Intelligence (DNI) John Ratcliffe used when speaking on Fox Business in early February. He claims that China's ventures into so many different American industries are a "part of the master plan for [it] to supplant the United States in all aspects."
Copyright 2022, WatchDogReport.org