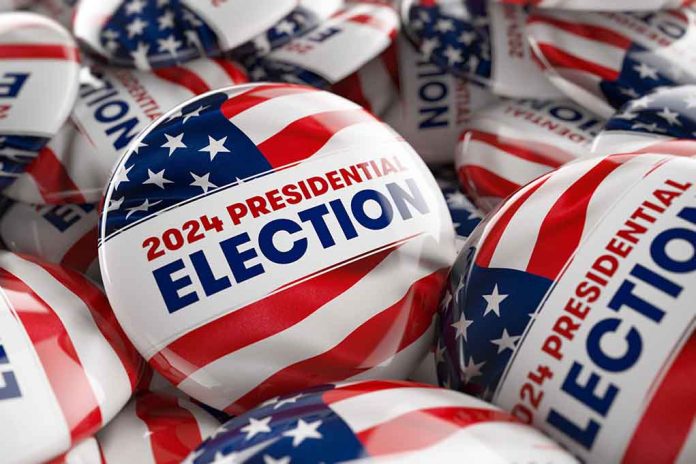 (WatchDogReport.org) – Recent polls tout Florida Governor Ron DeSantis as the frontrunner for the Republican primaries. His current numbers show an approval rating of 59% among registered voters in Florida, enough to surpass recently indicted former President Donald Trump in an election.
Governor DeSantis is riding the crest of the wave of a successful reelection campaign in the Sunshine State, where he won by a landslide margin of 19 points in November of 2022. Many other Republican colleagues did not see results quite as positive. His numbers remain consistently high, although he has just a few more points left to regain since March of 2019, when he enjoyed his highest approval rating, to date, of 62%.
Likely, DeSantis will officially announce a bid for the nation's highest office later this spring. He is known for his conservative opposition to otherwise liberal causes of the Democratic party, including lockdowns and sensitive education points, and his lack of tolerance for corporate agendas pushing progressive issues to the forefront of American discussions.
Nationwide polls show that Trump maintains an overall lead in popularity over DeSantis, but it is a close race in many vital primary states like Iowa and New Hampshire. Trump has preemptively released television commercials attacking the Florida Governor, pointing to his stance on making cuts to Social Security and Medicare, hoping to reduce his popularity among voters or perhaps even thwart his pending decision to run for President.
Conversely, DeSantis has largely avoided negative responses to the former President and has recently toured the country to garner support for his new book, "The Courage to be Free." He is swiftly gaining wide recognition and ample press coverage.
At the same time, other fellow Republicans decided to throw their hats into the race, such as Nikki Haley (former South Carolina Governor), Vivek Ramaswamy (one of the most wealthy entrepreneurs in the United States), and Asa Hutchinson (former Governor of Arkansas).
Copyright 2023, WatchDogReport.org