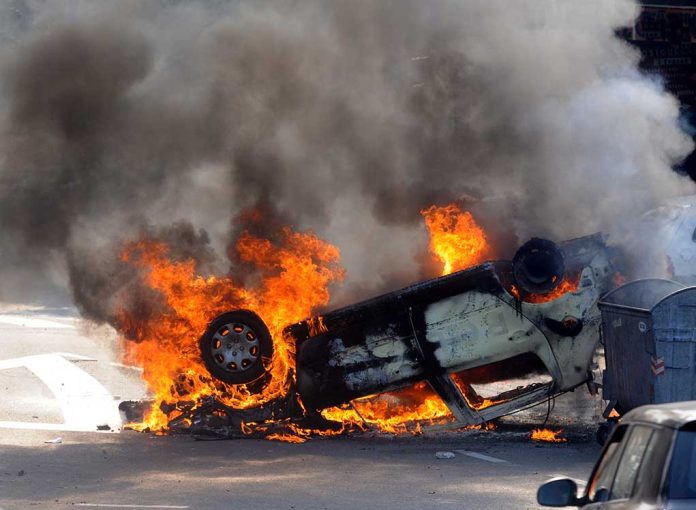 Prison EXPLOSION – Law Enforcement Injured!
(WatchDogReport.org) – Law enforcement agencies are expected to handle a wide variety of situations, one of which is dealing with explosive devices in different places, including automobiles. The Philadelphia office of the FBI was conducting a live field exercise of such a scenario when the device prematurely exploded, injuring five, some with what are described as significant injuries.
Five law enforcement officers wounded in explosion during training exercise https://t.co/h9k8hxV0y7 pic.twitter.com/UCLR4AbY58

— New York Post (@nypost) September 16, 2022
While setting up a demonstration for later in the day, a bomb went off shortly before 10 a.m. on the morning of September 15. The unexpected blast happened at SCI Phoenix prison in Skippack Township, Pennsylvania, roughly 25-30 miles northwest of Philadelphia in Montgomery County.
According to reports, the injured included three members of the Montgomery County Sheriff's Office Bomb Squad: Corporals Tim Metz, Andrew Noto, and Ryan Volk. All three men were reportedly veteran officers with more than 10 years of experience on the job each.
A Pennsylvania State trooper, and an FBI agent, were also injured in the blast. Their names had not been released at the time of writing. Cpl. Volk and the PA State trooper were still hospitalized the following day; the other three were treated for their injuries and released.
Pennsylvania State police and the FBI are leading the investigation into the cause of the explosion but have made no further public updates.
Copyright 2022, WatchDogReport.org