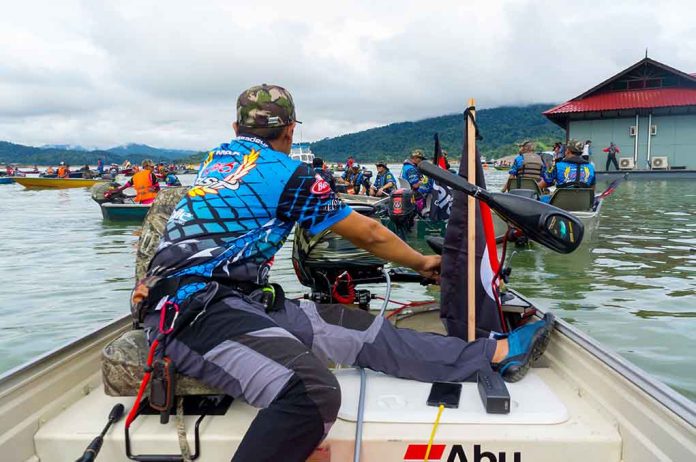 Fishing Scandal Leads to Felony Indictment
(WatchDogReport.org) – There have been some notable cheating scandals in the world of sports. In football, the New England Patriots had Spygate and Deflategate, blood tests proved Lance Armstrong guilty of doping, and the Black Sox Scandal rocked the 1919 World Series. Now, there's about to be a new entry to the list, and it involves… fishing.
Jake Runyan and Chase Cominsky participated in several fishing tournaments on Lake Erie and, for all accounts, seemed to have some phenomenal luck. Over the course of several months, they racked up multiple wins, which meant hundreds of thousands of dollars in cash and prizes. However, their winning streak came to a stunning end when a tournament judge became suspicious of their weigh-in tally at the Lake Erie Walleye Trail championship.
Where the highest tally was 16.89 pounds prior to Runyan and Cominsky's weigh-in, their five walleyes weighed more than double this, coming in at 33.91. The director of the tournament, Jason Fischer, thought something was fishy (pun intended), which prompted him to take a closer look. He cut open the fish and discovered golf-ball-sized lead weights and walleye fillets inside. Chaos then ensued:
Serious Controversy in Pro fishing tournament as multiple-time winners caught stuffing lead weights and other fish filets in their fish to have the heaviest catch to win hundreds of thousands in prizes. pic.twitter.com/Sxqeo2XC0K

— Billy (@Billyhottakes) October 1, 2022
The scandal overtook all other sports stories on the news, and it didn't just tarnish the reputation of the two anglers. It led to federal charges. Both have been indicted by a Cleveland grand jury on fifth-degree felony charges, including attempted grand theft, cheating, and possessing criminal tools.
The duo will be arraigned on October 26. If they're convicted, they could face up to a year in jail and $2,500 in fines. An additional misdemeanor charge of unlawful ownership of wild animals could find the two losing their fishing licenses indefinitely.
Copyright 2022, WatchDogReport.org