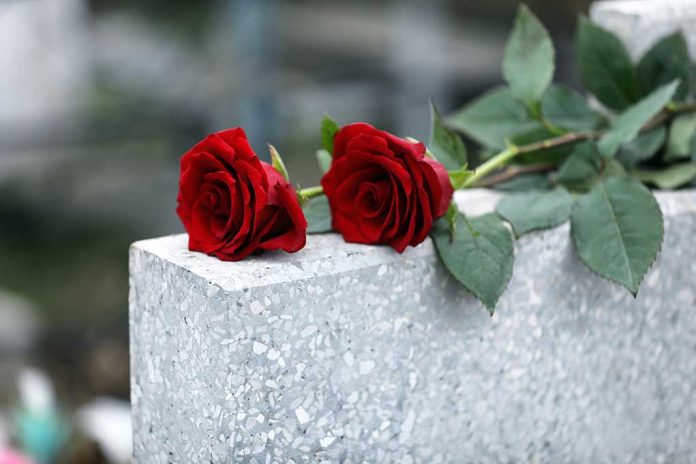 (WatchDogReport.org) – A Ukrainian fighter pilot is dead after one of the first combat missions he flew ended in tragedy. The Ukrainian Air Force confirmed, in a tweet published on June 7, that Ukraine Air Force Pilot Vladyslav Saveliev, call sign "NOMAD," had died on June 2.
Savieliev trained as a fighter pilot in the United States. Media reports confirmed he was eager to return to his country and join the fight. In March, the pilot graduated from the U.S. Aviation Leadership Program, designed to boost relationships with foreign military forces. He then returned to the war after not having flown his former jet model, the MiG-29, for two years. Savieliev had "deep experience" with the MiG-29 when he was killed in action.
Following reports that the Ukrainian fighter pilot was killed, U.S. media accused the Aviation Leadership Program of "contributing" to the fighter pilot's death. A report from The Defense Post claimed that a failure of the U.S. Defense Security Cooperation was conveniently "swept under the rug" and that this overlooked failure was partly responsible for Savieliev's tragic death.
The report followed up with people in the Aviation Leadership Program who knew Savieliev before he died. These individuals explained that Savieliev had a history of conducting "life or death" missions in his MiG-29. The fighter pilot reportedly had more experience than his peers in "intense combat" flight hours. Instructors told the media that the flight school's choice of plane models was "diminishing" the well-accomplished fighter pilot's skills rather than helping to boost them for the war front.
The Defense Post claimed Savieliev's "perfectly honed" combat skills in the MiG-29 had dwindled, and his new norm was the training he received — flying for peacetime missions. The oversight occurred when Savieliev did not receive the combat refresher training necessary to get reoriented to combat missions. As a result of this misstep, Savieliev reportedly died in an "aviation accident' during combat.
Defense analysts argued that the Aviation Leadership Program, while good, had not adjusted to the needs of a training partner actively at war.
Copyright 2023, WatchDogReport.org