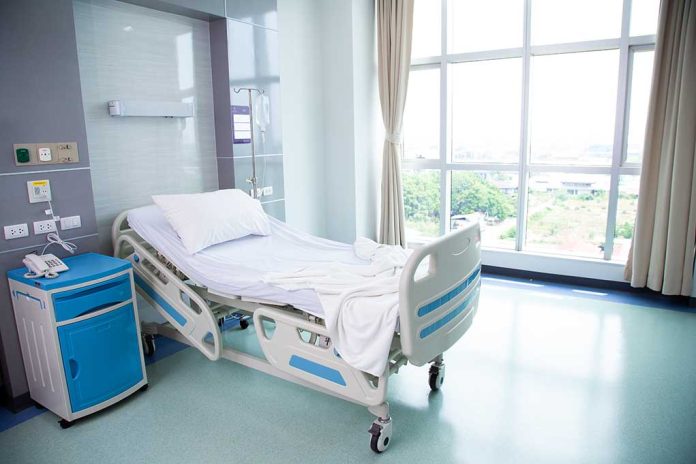 (WatchDogReport.org) – The office of Democratic California Senator Dianne Feinstein announced on August 8, she fell at home and was immediately taken to the hospital to get checked out. In an email sent to NBC News, a spokesman for the 90-year-old senator said that she was in the hospital for almost two hours.
In the email, the spokesman claimed that Feinstein only went to the hospital as a "precaution" after suffering a "minor" fall in her house. The individual also noted that she underwent scans and said all of these "were clear." Following these exams, the spokesman said Feinstein "returned home."
The first media outlet that reported Feinstein's fall was TMZ, which said the 90-year-old senator tripped and fell at her San Francisco home. The media outlet pointed out that while it was known she went to the nearest hospital, it remains unclear whether she suffered any injury.
This year, the senator's health has been closely watched as she missed three months of work after getting hospitalized with shingles. While some Democratic leaders have called for her resignation, Feinstein and her team have rejected the idea and have said she will remain until her term as a senator ends in 2025. After that, she will retire from politics.
As reported by the Associated Press, California Governor Gavin Newsom would name Feinstein's replacement in the Senate if she resigns before the next election for her seat. In 2021, the governor said he would nominate a black woman to replace Feinstein if she eventually decides to step aside.
In an August 9 public statement, Senate Majority Leader Chuck Schumer said he had a conversation with Feinstein following her latest accident. He claims to have spoken with her, and that the senator told him she suffered no injuries. Schumer noted that Feinstein said she only went to the hospital as "a precaution." He closed his statement by saying he's glad she's doing well and is finally "back home."
Copyright 2023, WatchDogReport.org