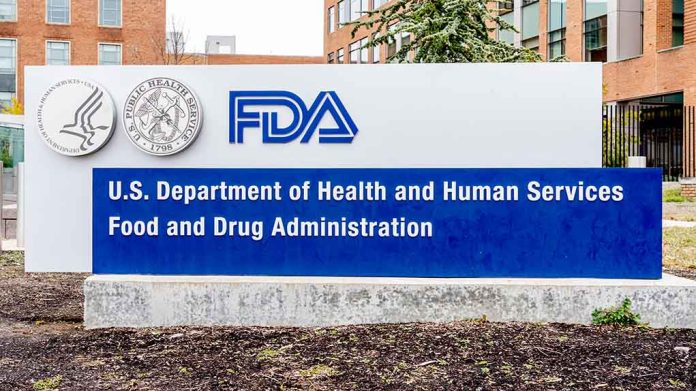 (WatchDogReport.org) – In February, a brand of baby formula was recalled after samples tested positive for a deadly bacteria. Now, it's emerged that the Food and Drug Administration (FDA) knew about the contamination months before. Worryingly, it's not the first time the FDA has slipped up like this.
FDA admits to knowing about deadly bacteria found in baby formula months before it was recalled https://t.co/qEpoostitj

— Fox News (@FoxNews) March 28, 2023
On February 20, two batches of formula manufactured by Reckitt in Zeeland, Michigan, were recalled over fears they could be contaminated with Cronobacter sakazakii. This bacterium, which can cause a range of diseases, including meningitis, has a 40-80% fatality rate in infants.
Cronobacter sakazakii contamination was also behind the 2022 Abbott Nutrition formula recall, which made a nationwide formula shortage much worse. Nine infants allegedly died after consuming Abbott formula, and there was outrage that an employee had reported possible contamination in October 2021 — four months before the FDA took action. Now, it looks like the same thing has happened again. The suspect batches of Reckitt formula were manufactured last September, but the FDA didn't do anything until February. Even worse, a federal inspection of the Zeeland plant last July found "significant food safety problems," but the FDA left it six months before doing a follow-up check.
Mitzi Baum, who heads food safety nonprofit STOP Foodborne Illness, said it's "stunning" that more potentially contaminated formula could have been allowed onto the market a year after the Abbott recall. She said, "Lessons have not been learned," and blasted the FDA for being "reactive."
The FDA denies it's been falling down on the job. A spokesman told reporters the agency has new reporting systems in place, and that's led to an increase in formula recalls. There have been four recalls linked to Cronobactor in the last year — more than in the previous decade. The FDA certainly seems to be recalling more contaminated batches; the problem, according to Baum and others, is that it isn't doing it fast enough. Contaminated formula needs to be recalled right away, not months after it reaches stores.
Copyright 2023, WatchDogReport.org