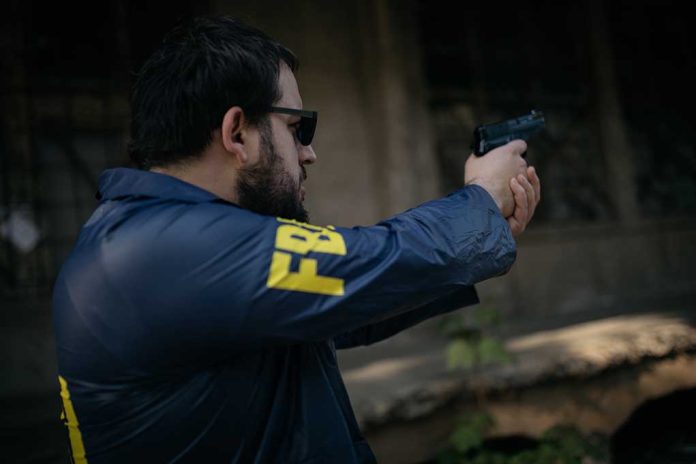 FBI SWARMS Home – Agents Everywhere!
(WatchDogReport.org) – A 26-year-old California man arrested in Virginia told authorities he made the journey across the country for the sole purpose of Assassinating Supreme Court Justice Brett Kavanaugh. Nicholas Roske, from the Simi Valley area about 40 miles from Los Angeles, now faces charges of trying to abduct and kill a federal judge. The charges are so serious that the FBI raided Roske's home, 3,000 miles from the crime scene.
A Troubled Person with a Troubled Plan
Roske's plan to kill Kavanaugh was thwarted by Roske himself. According to court filings, two federal marshals witnessed the young man get out of a taxi in front of the justice's home in Maryland. With his suitcase and backpack in tow, he turned and made his way down the street, away from Kavanaugh's residence.
Shortly thereafter, emergency dispatchers received a 911 call from Roske, who told them he had a gun in his suitcase, that he was having thoughts of suicide, and of his intentions to kidnap and kill Justice Kavanaugh. Marshals approached and arrested him without incident. Roske said he wanted to go after the jurist for his stance on abortion and the Second Amendment.
The Neighbors are Always Last to Know
The FBI's investigation into Roske led them to his home in Simi Valley. They went in with a warrant, in full tactical gear, cleared the house, and gathered evidence. Roske's neighbors, as is often the case, had no idea he was such a dangerous man.
One neighbor told ABC7 that he was happy the police apprehended the young man, but he feels for his family, who he says is "going through a lot." Another told CBS News that he had no idea the man was so troubled, adding that the family seemed like nice people.
Pro-Life Activism Under Attack
The threat to Justice Kavanaugh's life is but one of many extremist activities reported since the leaking of the draft decision on overturning Roe. The far-left group "Jane's Revenge" has already taken responsibility for vandalizing a pro-life pregnancy center in Wisconsin and recently added the alleged firebombing of a similar facility outside of Buffalo, New York. A First Care Women's Health Clinic in Manassas, Virginia, was tagged by vandals who splashed "fake clinic" and other derogatory terms all over the building in spray paint.
Altogether, five such centers have fallen victim to attacks from Leftists. One reporter from Rewire News even called for more violence. The attempted attack on Justice Kavanaugh may not be the last the country has seen of radical leftists trying to impose their will through violence and dirty tricks. With the actual ruling on the current abortion case before the court pending, the Department of Homeland Security is warning civil unrest may break out.
Copyright 2022, WatchDogReport.org