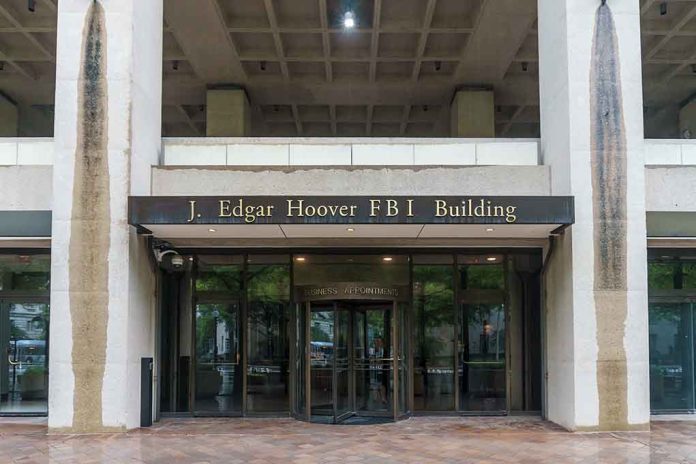 (WatchDogReport.org) – On January 10, the House of Representatives voted to create a new select subcommittee in the Lower Chamber aimed at investigating the alleged "weaponization" of the federal government. Representative Jim Jordan (R-OH) chairs the group, and the committee started its first hearing just shy of a month later. First up: the FBI.
On February 9, former FBI Special Agent Nicole Parker appeared before the committee to testify about her experience with the bureau — a story that brought her to tears. Parker explained how she used to have a hedge fund job until 9/11 happened. It was then she decided to do something different with her life. The former agent joined the FBI to serve her country, where she remained for 11 years. Parker began to get emotional when she reminisced about her time with the bureau, citing tough cases she worked on over her time there.
Former Agent Breaks Down In Tears When Detailing Her Time With 'Politicized' FBI https://t.co/LmDd9QzBgC

— Daily Caller (@DailyCaller) February 10, 2023
Parker said that "on paper," the FBI and its mission is the same, but she claimed behind the scenes, it was a different story. She specifically said the bureau became "politically weaponized" on all levels, implying agents used their personal views to impact their jobs. She also noted the FBI lowered its recruiting standards, which was also affecting the agency in a negative way. Her speech regarding the bureau was vague, providing no specific details. She indicated the proof of her prepared testimony was in the fact that she chose to stand up and speak out at all, potentially putting a "target" on her back.
Two other agents were scheduled to speak at the hearing, in addition to a couple of senators, a former representative, and a law school professor who is also a Fox News contributor. The New Jersey Monitor reported Jordan plans to have the select committee examine not only the FBI, but the IRS, and the Bureau of Alcohol, Tobacco, Firearms and Explosives as well.
Copyright 2023, WatchDogReport.org