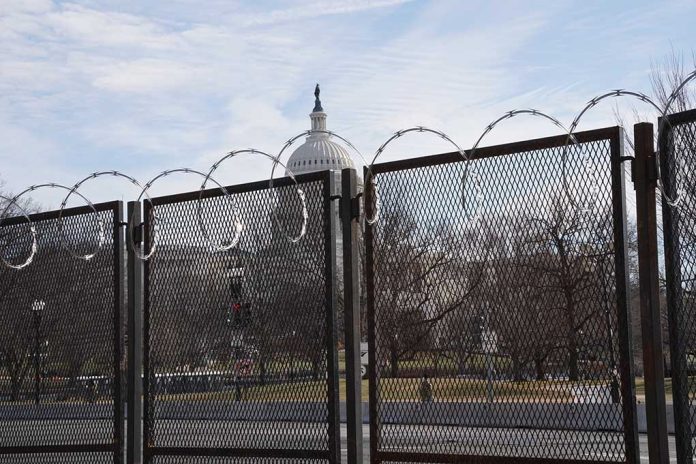 FBI Takes EMERGENCY Measures In D.C.
(WatchDogReport.org) – To say things have been tense following the August 8 raid on former President Donald Trump's Mar-a-Lago residence would be an understatement. Many Americans are outraged and calling for more transparency. Law enforcement is also reportedly under more threats, and two federal agencies have issued a bulletin warning there may be more to come. The FBI also took stringent measures of its own.
Over the weekend of August 13 to 14, the FBI erected a barricade in front of its Washington, DC headquarters as a deterrent. This followed a memo cautioning law enforcement across the nation of potential violence against officers, including some that were popping up online.
According to media outlets, in the bulletin, the FBI and Department of Homeland Security (DHS) warn of social media posts calling for "civil war" and a specific threat of placing a "dirty bomb" in front of the FBI's headquarters.
With an increasing number of threats against the FBI and agents, including an armed man who tried to breach a field office in Ohio, officials have put up barricades around FBI headquarters in DC. Similar fencing was put up after the unrest in DC in 2020 & after the Capitol riot. pic.twitter.com/fRfRt5u0U3

— Mike Balsamo (@MikeBalsamo1) August 13, 2022
On Thursday, August 11, law enforcement killed 42-year-old Ricky Shiffer during an hours-long standoff after he tried to breach the FBI's Cincinnati field office; he then fired shots at a state trooper while fleeing. According to authorities, there were no immediate connections to any far-right groups, but officials were looking into potential ties, leading some to believe this is simply more politicization.
Do you think the federal law enforcement agencies were justified in sending out warnings?
Copyright 2022, WatchDogReport.org