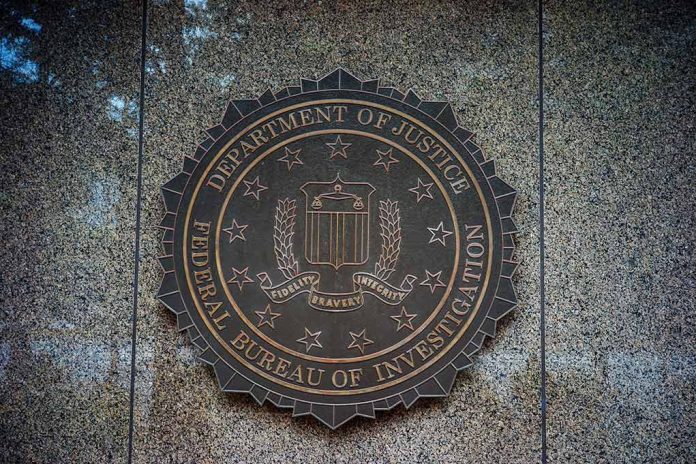 (WatchDogReport.org) – The FBI is being sued for neglecting to return the personal property of two individuals that was seized during a raid in 2021. When a raid was conducted on U.S. Private Vaults, the FBI removed personal property from multiple safe deposit boxes. Don Mellein and Jeni Pearsons say the FBI took their belongings from their safe deposit boxes and it has not been returned.
Mellein's box contained 110 gold coins and an undisclosed amount of cash. Mellein and his wife bought the gold with the money earned from selling their home in Malibu. Pearsons' box contained silver worth approximately $20,000 and $2000 in cash. The personal property of 1,400 other customers was also seized by the FBI during the raid.
Mellein and Pearsons were never charged with a crime. U.S Private Vaults closed after pleading guilty to conspiracy to launder drug money.
The two victims were notified by the FBI that their personal property would be held by a process called civil forfeiture. Pearsons had never heard of the process. After doing some research, Pearsons discovered one of the options to reclaim property gave the FBI the right to decide what happens to the property.
Mullein hired an attorney and Pearsons contacted the Institute for Justice, both fought to have their belongings returned. The cases were won, but when they went to retrieve their belongings, portions were missing. All of Mullein's coins were gone and Pearsons' $2000 in cash was missing.
When asked for a copy of video inventory the FBI claimed that in their hurry to secure the property, they chose to inventory using paperwork instead of video.
Months after Mellein sued the FBI to compel them to return his coins, the government "found" and returned less than half of the coins. Mullein was told the remaining coins could not be "tracked down" unless he filed a claim with the FBI and dropped his lawsuit. In March of 2023 the FBI said it had "investigated itself" and found no trace of wrongdoing.
Copyright 2023, WatchDogReport.org