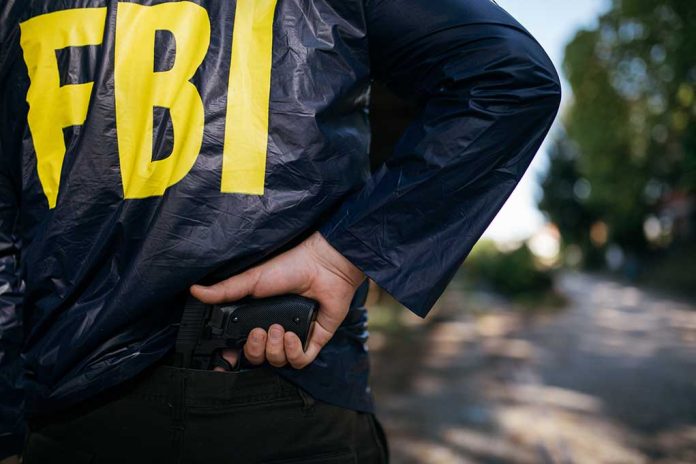 (WatchDogReport.org) – On Wednesday, March 30, the FBI arrested a Massachusetts school official in a case involving an election scandal, threats, and lies. Chicopee Superintendent of Schools Lynn Clark, 51, is out on bail pending a grand jury's charges after her arrest for lying to federal agents. Clark's alleged crimes go much further than a simple fib, however. The educator's reported actions may have disrupted an election and left a small town worried about the future of its law enforcement.
Clark stands accused of using a burner phone app that randomly generates rotating numbers to send anonymous texts. The educator used the app to send texts to a candidate for police chief in her home borough, Belchertown. When the FBI questioned her, she initially denied the allegations, deflecting the blame to coworkers and family members. Eventually, she admitted to sending the texts, warranting the charge of lying.
Chicopee School Supt Lynn Clark with little to say about charges she lied to federal investigators after FBI agents arrested her at her home bright and early this morning..we're live in Springfield with new details #7News pic.twitter.com/tuohf6Yrz1

— Steve Cooper (@scooperon7) April 6, 2022
According to the Hampshire Daily Gazette, the US Attorney's office said Clark's crimes caused the victim to withdraw from the election, leaving the town no choice but to delay the process. Clark's threats allegedly included pictures of the victim on his wedding day.
The Gazette says the criminal complaint against Clark shows that she was concerned about the victim gaining too much influence in her town, which may negatively impact her career. It also appears she had a control issue with the accused, who said she wanted to knock her victim "down a peg."
Superintendent Clark made no statements after her arraignment and offered no words for the kids in her district.
Copyright 2022, WatchDogReport.org