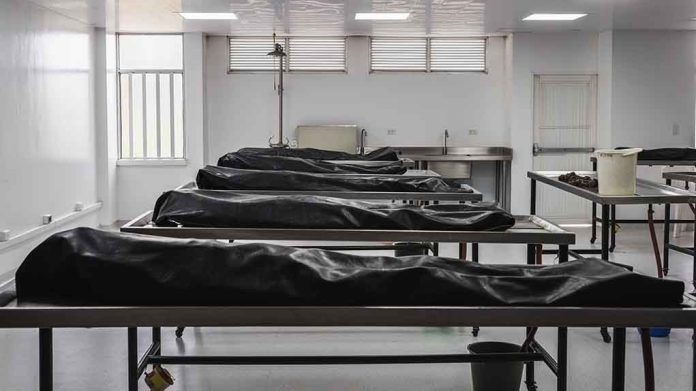 (WatchDogReport.org) – Facebook bans many things, but a man from Kentucky managed to sell stolen human body parts for a hefty profit. James Knott gained access to bodies that had been donated to Harvard Medical School, then advertised the body parts for sale on Facebook. Knott was attempting to sell human skulls as recently as June.
The FBI followed a trail that began with Cedric Lodge, the morgue manager at Harvard Medical School. Lodge acquired body parts from the morgue and then sold them to Joshua Taylor of Pennsylvania and Katrina Maclean of Massachusetts. Lodge would, at times, invite Taylor and Maclean into the morgue so they could "shop" around and pick and choose from the previously dissected body parts.
Once selected, Taylor would then transport the stolen body parts to Pennsylvania. On other occasions, Lodge and his wife, Denise, would ship body parts to buyers nationwide from websites on the internet. It's believed this is how Knott came to have possession of the human remains.
Lodge was fired from his position at Harvard in May. He is indicted alongside his wife Denise, Taylor, and Maclean for conspiracy and interstate transport of stolen goods. Knott was arrested and held with no bond.
When the FBI arrived at Knott's apartment, he told investigators he was home alone except for his "dead friends." Several skulls and bones were found around the apartment, as if they were being used as decorations. Investigators discovered a skull in Knott's bed and internal organs inside five-gallon buckets.
Knott used the alias William Burke to list the items for sale on Facebook. William Burke was the name of a serial killer from Scotland in the 1800s. The Pay Pal account Knott used to accept payment for the body parts was in his real name, which is how investigators found him. Apparently, there is a market for human body parts, large enough for this scheme to have been profitable.
Copyright 2023, WatchDogReport.org