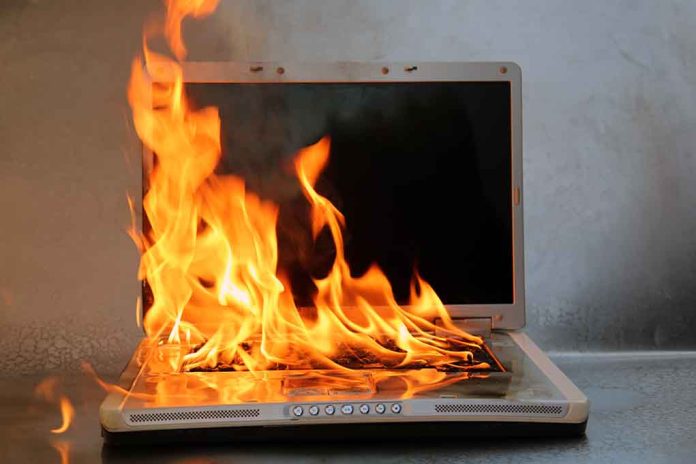 FBI Agent THREATENED Witness – Damning Report!
(WatchDogReport.org) – On October 14, 2020, less than one month before the election that would see then-candidate Joe Biden claim the White House, the New York Post published a series of emails that were on the alleged laptop of his son Hunter. John Paul Mac Isaac was the owner of the Delaware repair shop where the younger Biden abandoned his computer, and he's now going public with allegations of what he saw as threatening words from an FBI agent.
Oh shocker the FBI threatened the owner of the laptop repair shop over Hunter Biden's laptop. Abolish the FBI. https://t.co/Ll9beoDMh2

— Liz Wheeler (@Liz_Wheeler) August 12, 2022
In December 2019, just as President Biden was solidifying himself at or near the top of the list of front runners for the Democratic Party primary race, Mr. Isaac alleges that two federal agents came to the store with a subpoena to take the computer. As he had tried to hand it over approximately two months prior to this, he easily complied and then made the mistake: he cracked a joke.
Isaac told the duo that they should have no worries because he would change their names in the book he would write. He says that one, who he identifies as Agent DeMeo, turned to him and said, "it is our experience that nothing ever happens to people that don't talk about these things."
According to a lawsuit Isaac filed, he was allegedly subjected to many threats and forced to close his source of livelihood due to the false narrative put forth by Democrats and because he was doxxed. The complaint says that Representative Adam Schiff (D-CA) and CNN, among others, repeatedly told the world that this was part of a Russian disinformation campaign aimed at the former vice president.
Copyright 2022, WatchDogReport.org