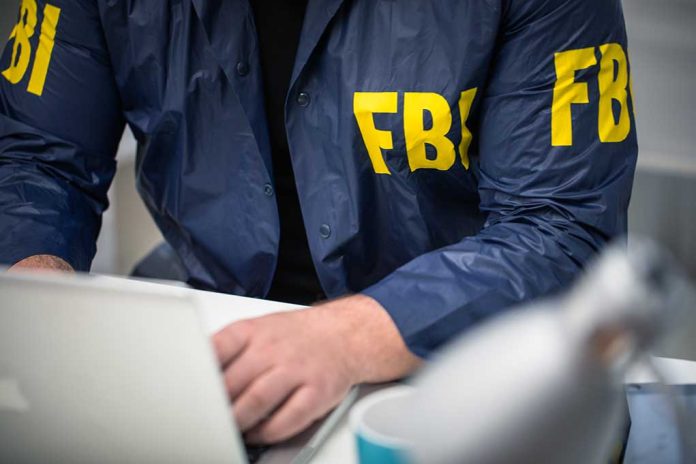 FBI Agent CHARGED – Taken Away in CUFFS!
(WatchDogReport.org) – It's not unreasonable to believe an FBI agent is trustworthy and law-abiding. However, when they violate that trust, it's even more disturbing to say the least. Such is the case in the arrest of a man working in the Salt Lake City, Utah, field office, who has been charged with multiple counts of inappropriate sexual behavior with underage girls.
Robert Alexander Smith, 65, whose position within the bureau is unclear at this time, has been indicted on four first-degree felony counts of "aggravated sexual abuse of a child." He also faces three A- and two B-class misdemeanors listed as "lewdness involving a child" and "lewdness," respectively.
FBI Employee Charged alleged sexual abuse of multiple children!

Robert Alexander Smith, 65, an employee from the Salt Lake City Division of the Federal Bureau of Investigation was arrested & charged last week for allegedly molesting multiple children. https://t.co/7kUmIweiHB

— CJ4America (@GrammyC4Zone) August 30, 2022
The first complaint filed was by "a trusted person" who was told by a young girl that Smith had forced her to touch him in an inappropriate manner under his clothes in 2020 when she was 6 or 7 years old. After that, four more girls who reportedly range in age from preteen to high schoolers accused him of the same thing in one case. In the other three cases, he did the touching.
The acts allegedly took place at his home, and Smith "occupied a position of special trust" in the victims' lives. Criminal acts that have been alleged against FBI employees are rare, but not unheard of, especially of late.
In August 2021, David Harris with the New Orleans field office investigated sex crimes involving children until he was accused of and charged with exposing himself to teenage girls. Timothy Thibault with the Washington field office has been accused of downplaying negative information about President Joe Biden's son Hunter during the 2020 presidential election.
Copyright 2022, WatchDogReport.org