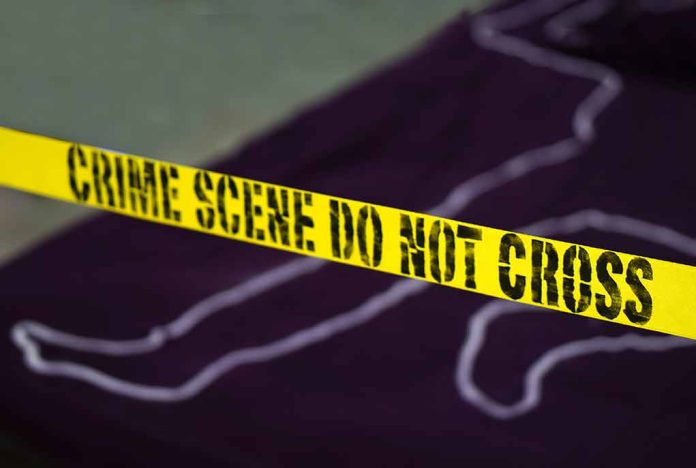 (WatchDogReport.org) – A 33-year-old man is dead after he stabbed the mother of his children and then ran from the police in Tampa, FL. Police received reports of a stabbing at a residence on July 17, 2023. Upon their arrival, they found a female who had been stabbed multiple times. She is still recovering from her injuries.
It was discovered that the victim and the man that stabbed her have three children together. The children, aged 2-6, witnessed their father stab their mother, 29-year-old Crystal Bresnahan, more than a dozen times. The father, later identified as Michael A Bresnahan, took the children in his vehicle to his brother's home, where he stole a rifle.
Tampa Police spotted his vehicle and began a 12-minute pursuit, during which Bresnahan repeatedly pointed the AK-47 rifle out of the window. Bresnahan managed to avoid spike strips used by the officers to stop the chase. The ordeal finally ended when Bresnahan crashed into another vehicle.
At this time, Bresnahan pointed the AK-47 rifle at police officers and fired shots with absolutely "no regard for human life," according to Tampa Police Chief Lee Bercaw. Multiple officers fired back, shooting and killing Breshahan during the exchange of gunfire. However, authorities believe it's possible that the fatal shot was self-inflicted. An autopsy is pending. Thankfully no officers or civilians were injured during this incident.
Sabrina Turner, an occupant in the vehicle that Bresnahan struck during the pursuit, claims to have heard around 50 shots exchanged before she was safely removed from the area.
Crystal Bresnahan is now in stable condition and recovering from the attack. Chief Bercaw publicly wished her a "full and rapid recovery," acknowledging that she has endured "unimaginable trauma." The children are safe with another relative.
Tampa Police Department has followed procedure and placed all officers involved in the shooting on administrative duty.
Copyright 2023, WatchDogReport.org