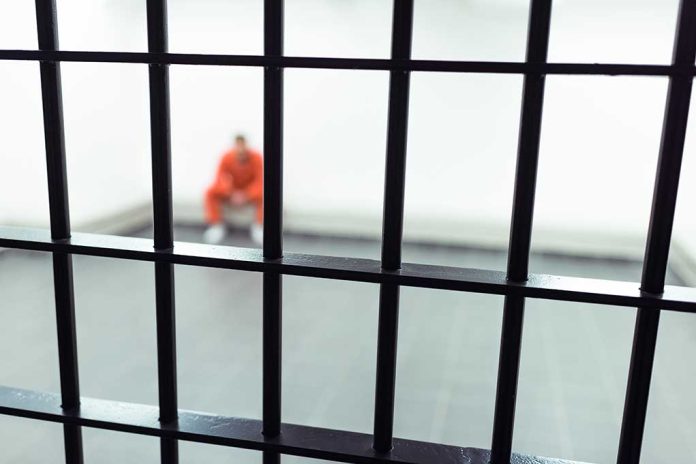 (WatchDogReport.org) – The Manchester Police announced that a man from New Hampshire named Murtadah Mohammad was charged with the second-degree murder of his son Jaevion Riley. The 7-year-old boy died on January 24 after severe burns that the 25-year-old dad inflicted on him as a discipline.
Authorities locked up Muhammad on charges of assault, falsifying physical evidence, and endangering a child's welfare. However, officials said that these charges are expected to be dropped. The Hillsborough County Attorney's Office is handling the charges, and New Hampshire's Attorney General will prosecute the murder charge.
According to an NBC Boston report, police officers found Riley severely burned on January 17 after being called to the family's Manchester apartment. The media outlet pointed out that the officers went to the place immediately and found the child unconscious and not breathing.
Following the incident, Riley remained in a coma in a Massachusetts hospital for a week before dying from his wounds. Mohammad was arrested on January 19 and initially claimed he never saw Riley getting hurt as the little boy was showering at the time. However, investigators found no signs that the shower had been used recently.
The father's affidavit revealed he eventually confessed he disciplined his son through physical violence and using hot water. Riley's mother, Rainah, told NBC Boston that Mohammad was trying to kill her boy. She also said that her son's injuries seemed like he was "set on fire" or tortured with "boiling water." Additionally, Rainah noted that her son had a severe head injury and had a tooth knocked out.
In their announcement, the Manchester Police said that the father "caused the death" of Riley under circumstances that revealed "abusive violence." The father only won shared custody a couple of months before his son's death. The mother reported to child services that his son showed signs of physical abuse. However, she claimed that the agency never intervened.
Copyright 2023, WatchDogReport.org