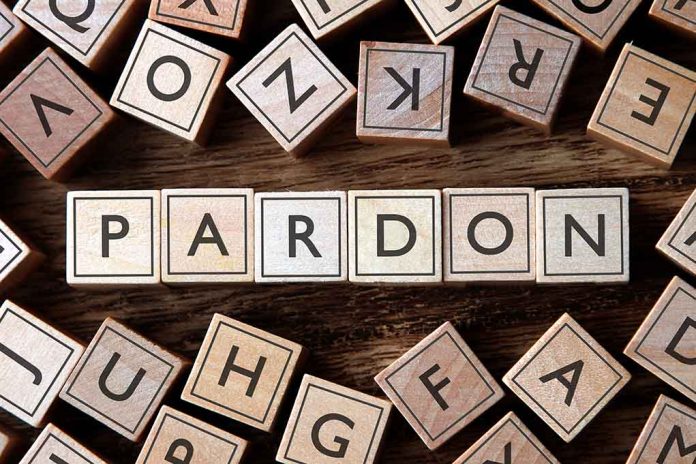 (WatchDogReport.org) – Pennsylvania's outgoing Democratic Governor, Tom Wolf, departed office on January 17, 2023. He set a state record by pardoning 2,540 individuals during his eight years in office, 369 of them during his last full week in office. Curiously, he gave a second chance to a famous rapper with a criminal history spanning well over a decade.
On January 13, Philadelphia-based rap singer Meek Mill posted a photograph of his pardon on his Instagram account. He thanked Wolf and vowed to "do more" for his "community."
Democrat Pennsylvania Governor Pardons Rapper Meek Mill https://t.co/18SIqJvDo3 #SocialMedia #News #BreakingNews

— US Burning (@UsBurning) January 17, 2023
The pardon listed two offenses, the first for "carrying firearms on public streets or public property in Philadelphia." For some reason, Mill redacted most of the second listing, leaving only the phrase "possession of."
Those details and the case number listed on the first offense indicated that former Gov. Wolf pardoned the musician for two charges related to his 2008 conviction for second-degree possession of a loaded weapon by a convicted felon and simple possession of drug paraphernalia.
Mill served roughly seven months behind bars, gaining his release under a five-year parole agreement in early 2009. However, his criminal activity continued for several years, including multiple petty drug offenses, one count of assault, and several parole violations.
As a result, he served a few short stints behind bars, had restrictions placed on his movements, and attended court-ordered classes. The courts also extended the period of his supervised parole along the way.
The case against Mill remained active for roughly 12 years, beginning with his 2007 arrest at 19. However, he started a new chapter in his life in August 2019 after prosecutors agreed to let Mill plead guilty to a misdemeanor weapons charge in Philadelphia and dismissed the remaining counts.
Additionally, the District Attorney's office cited questions related to his arrest. Court documents indicated that one of the arresting officers accused another cop of lying under oath during Mill's trial. Since then, Mill has spoken out about the so-called injustices of the US prison system and how it treats people of color.
Mill also supports several local efforts in the Greater Philadelphia metro area. Most recently, he and noted actor and comedian Kevin Hart donated $7 million to pay for scholarships and classroom projects at dozens of local private schools.
Copyright 2023, WatchDogReport.org