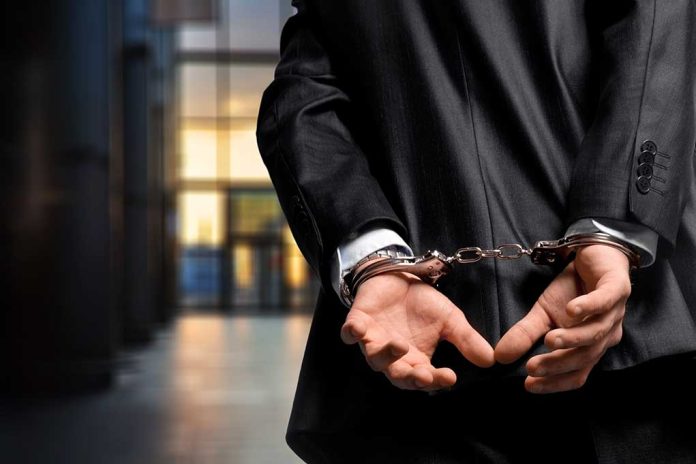 Famous CFO Arrested for Sleeping in Stranger's Bed Drunk
(WatchDogReport.org) – As sad as it may seem, many people have gotten so drunk that they collapse into bed in a nearly-unshakable stupor. Usually, there's not much harm done except to the inside of that person's head and perhaps a little bit of embarrassment. However, when they wake up in a bed that's not their own, in a completely unfamiliar house, and the rightful occupant of that property comes home and finds them there, things can become exceedingly more complicated.
Tyson Foods Chief Financial Officer (CFO) John R. Tyson is beginning to get a taste of just how bad that can be, and it's likely to get worse before it gets better.
"We're aware of the incident, and as this is a personal matter, we have no additional comment."https://t.co/8vOBddbJOm

— Daily Wire (@realDailyWire) November 8, 2022
In the very early morning hours of Sunday, November 6, a young woman in Fayetteville, Arkansas, called the police because she found Tyson sprawled across her bed. According to online records of the Washington County Sheriff's office, the 32-year-old CFO was arrested and booked on charges of "public intoxication" and "criminal trespass/premises."
Local television station KNWA reportedly obtained an email Tyson sent out to the rest of the company, which said in part, "I made a serious mistake… I sincerely apologize for my irresponsible behavior…." It is obvious he understands he laid a PR egg, but he will have his day in court to see exactly where his chickens come home to roost.
Copyright 2022, WatchDogReport.org