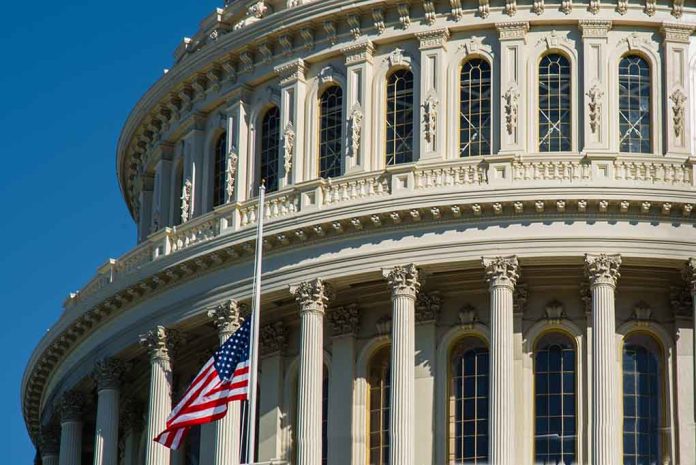 (WatchDogReport.org) – In 1972, Patricia Schroeder became the first woman elected to Congress from Colorado. She served 12 terms in the House of Representatives, fighting for women's and family rights before retiring in 1997. According to the Associated Press, Schroeder became an icon for the feminist movement, refused to play ball in the "good old boys' club," and forced the government to acknowledge that women belong there just as much as men.
On March 14, several sources confirmed that the former legislator died at the age of 82 in Celebration, Florida. Andrea Camp, Schroeder's former press secretary, said the ex-politician recently suffered a stroke and died on Monday night. Former Representative Nita Lowey (D-NY), who replaced her on the bipartisan congressional caucus on women's issues, called Schroeder a trailblazer. Lowey declared that "every woman" in the Lower Chamber is "walking in her footsteps."
Independent journalist Ed Krassenstein called Schroder a "true superhero."
Rest in Peace Pat Schroeder. The former Democrat Congresswoman was the first female U.S. Representative elected from Colorado and third youngest woman ever elected to Congress.

She defeated her Republican challenger in a year when she was given no chance to win. She fought for… https://t.co/DadcLPQcsT pic.twitter.com/3vKAI5UjVQ

— Ed Krassenstein (@EdKrassen) March 14, 2023
Following her retirement in 1997, the former lawmaker released a book about how frustrating it was to work within a system dominated by men and how slow change happens in the federal government. The writing is entitled, "24 Years of Housework … and the Place is Still a Mess. My Life in Politics." Part of her angst stemmed from the fact that she was the first woman on the House Armed Services Committee but had to share the chair because she said the committee chairman didn't believe she belonged in the group because of her gender.
Schroeder even started to run for president in the late 1980s, but threw in the towel because she just wasn't into it. The AP stated her biggest win was the signing of the Family and Medical Leave Act of 1993, which granted leave and job protection for workers so they could take care of their babies, sick children, or ailing parents.
Copyright 2023, WatchDogReport.org