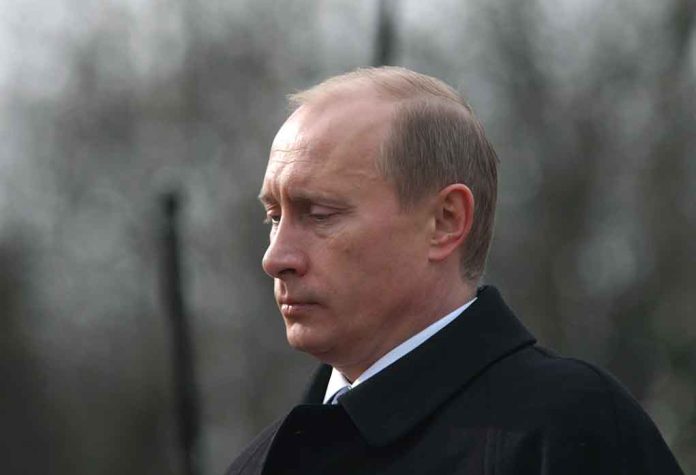 (WatchDogReport.org) – The South African government announced on July 19 that Russian President Vladimir Putin wouldn't attend August's BRICS economic forum in Johannesburg. Local reports said this represents a relief for South Africa's President Cyril Ramaphosa, as he won't have to act on an international arrest warrant against Putin.
BRICS is the acronym for a trading group composed of Brazil, Russia, India, China, and South Africa.
In a statement, the president's office said that, by "mutual agreement," Putin won't "attend the summit." However, it announced that the Russian Federation will be present at the event, noting that Foreign Minister Sergey Lavrov will "replace" Russia's president.
During an appearance on Russian state media outlet Ria Novosti, Kremlin spokesperson Dmitry Peskov confirmed that Lavrov would be the one to attend the summit. However, he explained that Putin will have "full participation" in the event with the other world leaders, pointing out he will do it remotely by video.
The BRICS economic summit will take place on August 22. Reports point out Putin's absence will be widely noted as the rest of these nations will send their foremost leaders to Johannesburg.
Over the last few weeks, international media questioned what South African authorities would do if Putin attended the event considering the African nation is part of the International Criminal Court — the organization that issued the arrest warrant against the Russian leader back in March.
According to an Associated Press report, South African court papers showed that Ramaphosa told his closest ministers that arresting Putin would be "dangerous." The South African president allegedly said that taking this step would risk "Engaging in war" with Russia.
Ramaphosa's government ruling party has been one of Moscow's main allies and took a neutral stance on Russia's invasion of Ukraine. The South African government has been abstaining from United Nations actions to condemn the Kremlin for this action and even called for an end to the armed conflict.
Copyright 2023, WatchDogReport.org