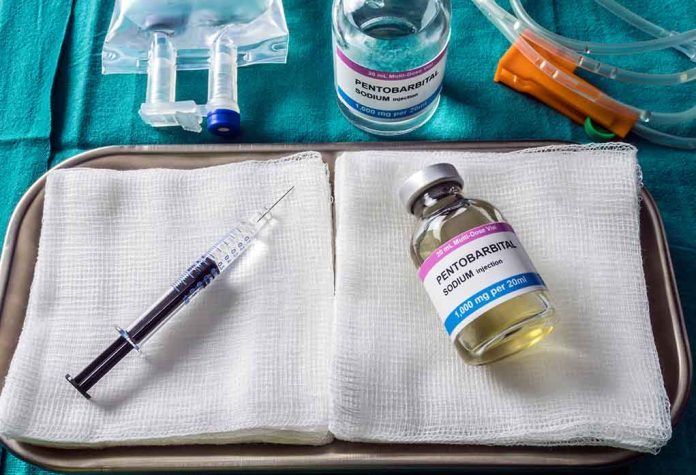 State Puts Pause on Executions After Third Failed Attempt
(WatchDogReport.org) – In the state of Alabama, there are 166 inmates on death row awaiting execution for their crimes as of November 22. However, after two failed attempts at lethal injection this year and a previous one in 2018, bringing the total to three botched tries, Republican Governor Kay Ivey has asked the Department of Corrections to complete an exhaustive review of its procedures.
Alabama Gov. Kay Ivey sought a pause in executions and ordered a "top-to-bottom" review of the state's capital punishment system Monday after an unprecedented third failed lethal injection. https://t.co/9cGDz2Sk8C

— The Associated Press (@AP) November 22, 2022
Alabama is undertaking this evaluation because the people charged with setting up IV lines for lethal drug cocktails have been having a difficult time finding veins that work. They faced a similar problem, but finally overcame it in a successful execution this past July.
The most recent failure involved Kenneth Eugene Smith, who was convicted in 1989 for killing Elizabeth Sennett after her minister husband, who was having financial difficulties and allegedly wanted to cash in her life insurance policy, paid him $1,000. John Forrest Parker was convicted of the same crime and executed by lethal injection in 2010.
In 2018, during a small window of opportunity, Smith requested his method of execution be changed to an as-yet untried method, but clerical errors kept that from happening. Alabama is one state looking into nitrogen hypoxia instead of injections, where the condemned inmate is given 100% nitrogen to breathe until their body gives out.
For now, executions in Alabama are on hold pending the outcome of the investigation.
Copyright 2022, WatchDogReport.org