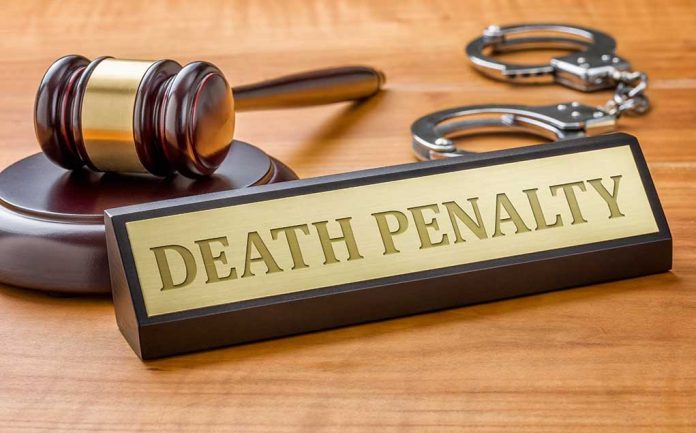 Cop Killer Sentenced to Death
(WatchDogReport.org) – In 2015, Sandeep Dhaliwal became the first deputy in Harris County, Texas, who was allowed to wear his dastār (turban) and his beard representing his Sikh faith while on duty. On September 27, 2019, the sheriff's office put an End of Watch notice for him on its Twitter page because he had been killed in the line of duty. They shared another tweet on October 26 that announced his killer was convicted and sentenced to die for his crime.
On September 27, 2019, Deputy Sandeep Dhaliwal was fatally shot while conducting a traffic stop. He was known for his sense of humor and ability to make personal connections with his fellow deputies and the community he served.

Gone but never forgotten. pic.twitter.com/goDYIxCEqv

— HCSOTexas (@HCSOTexas) September 27, 2022
Dhaliwal, like many other Sikhs, became victim of the al-Qaeda attacks of 9/11 because of his traditional headdress, which angry Americans incorrectly associated with the turbans worn by Muslims. He worked as a deputy for six years before Harris County put a religious accommodation policy in place, allowing him to declare his faith openly.
In his last act as a deputy, Dhaliwal performed a routine traffic stop of a car driven by Robert Solis, which seemed to be just one among the thousands of police officers do every day. However, the coward behind the wheel waited until the deputy was headed back to his patrol car, when he jumped out of his vehicle, ran towards the officer, and shot him in the back of the head.
According to Pew Research in 2019, the average time an inmate spends on death row in the United States is 22 years. Numbers from the Texas Department of Criminal Justice show in their state, the wait time is roughly half of the national average at 11.22 years — still a long time to wait for justice to be served. For now, Dhaliwal's family at least knows their loved one's killer is off the streets.
Copyright 2022, WatchDogReport.org