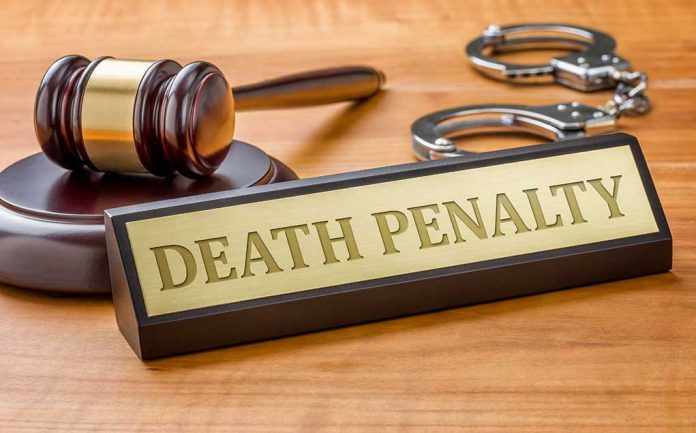 (WatchDogReport.org) – According to Ballotpedia, 27 states in the US allow the death penalty, although governors in three of those states have put a moratorium on the practice. The measure is also a viable option under federal law; however, that law has also been paused. Methods of execution include lethal injection or gas, electrocution, hanging, and firing squad. Idaho's method of choice has been a lethal drug cocktail, but recently the state added another option to its list.
On March 20, the Idaho legislature passed a bill with a veto-proof majority that would allow the state to execute a prisoner via firing squad only if the drugs to do the job are unavailable. According to the Associated Press, there has been at least one person whose capital punishment has been delayed many times because the cocktail to complete the task is hard to get. Apparently, pharmaceutical companies have been balking at executioners using their products to kill those on death row, claiming the drugs are meant to help people, not take their lives.
Idaho Governor Brad Little (R) hasn't said whether or not he will sign the bill, but even if he chooses to veto the measure, the legislature has the votes to override the veto and pass it into law.
BREAKING: A bill that would allow execution by firing squad in Idaho, only if the state cannot obtain drugs needed for lethal injections, passed the Legislature with a veto-proof majority. Only four other states have laws allowing firing squads. https://t.co/xw7g6C1CEi

— The Associated Press (@AP) March 20, 2023
According to Pew, four states already allow capital punishment by firing squad: Utah, South Carolina, Oklahoma, and Mississippi. Fordham University law professor, Deborah Denno, specializes in the death penalty. She said death by firing squad is the "most humane method of execution."
Denno believes if the US is going to continue supporting capital punishment, the nation should bring back this method as the go-to. An October 2022 Gallup poll shows 55% of those surveyed believe in the death penalty for those convicted of murder. As for party, the poll shows 77% of Republicans support the act, while 54% of Independents and 35% of Democrats believe capital punishment should continue in the United States. However, the survey did not ask for opinions about the method of execution.
Copyright 2023, WatchDogReport.org