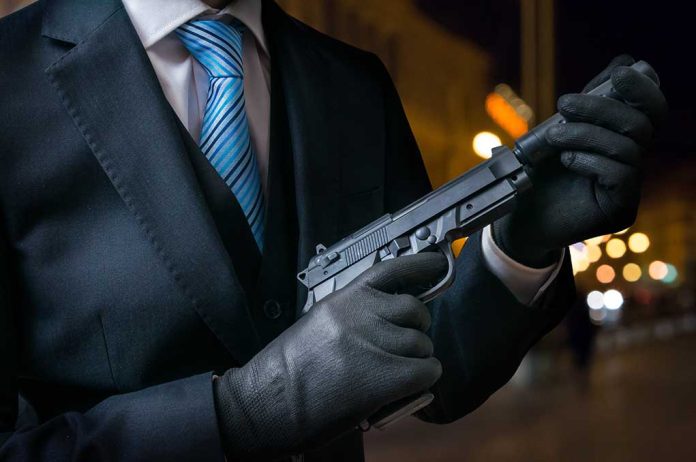 World Leader ASSASSINATED – Shot Dead!
(WatchDogReport.org) – Shinzo Abe was born September 21, 1954, in Shinjuku City, Tokyo, Japan and died on July 8, 2022, in Nara, where he was assassinated while giving a speech. Abe was the longest-serving prime minister (PM) in the history of the country (2006-2007, 2012-2020). He was also part of a long family legacy of service in the nation's government as his grandfather and great-uncle had both served as PM, while his father had once been foreign minister.
Former Japanese PM Shinzo Abe was a champion of democracy around the world, a great ally and friend to the United States, and above all, a kind and compassionate leader for the people of Japan. This is a great loss for the global community and I'm praying for the people of Japan.

— Senator Ben Ray Luján (@SenatorLujan) July 8, 2022
Abe was speaking on behalf of the current PM and fellow Liberal Democratic Party (LDP) member, Fumio Kishida, when 41-year-old Tetsuya Yamagami allegedly used a handmade gun that looked reminiscent of a double-barrel shotgun. Police arrested him at the scene when he made no attempt to flee, and claim he has freely admitted to the shooting.
The assassination does not appear to be politically motivated as the trigger man says his mother had been bankrupted by a "religious organization" he believes Abe had promoted.
Abe was a member of the LDP, which despite its name, represents a conservative constituency. In the election just days after the killing, the LDP and its coalition associates secured a two-thirds super majority in the upper house of their parliament (the National Diet) to match that in the lower chamber. It ran on a platform of increased defense spending and amending its "pacifist constitution" with an eye to becoming a global military power.
Copyright 2022, WatchDogReport.org