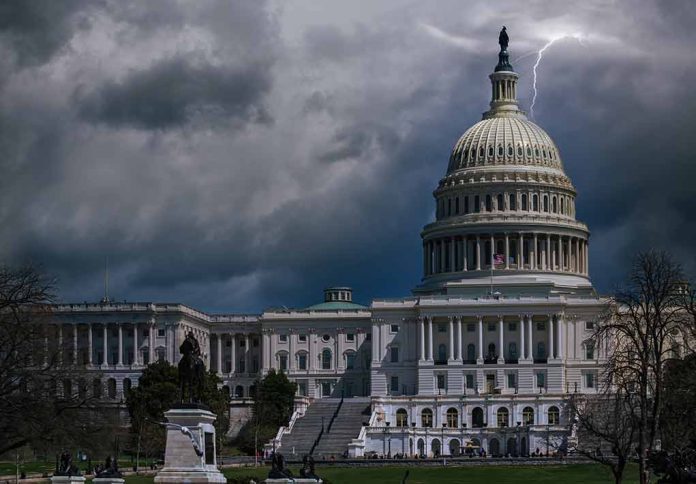 (WatchDogReport.org) – Former Hawaii Rep. Tulsi Gabbard took to social media to condemn the actions of the Democratic Party regarding Donald Trump.
According to Gabbard, it is blatantly obvious that the prosecution of Donald Trump is a ploy to keep him busy and distracted from his presidential campaign. Gabbard, in her Twitter post, said she believes that President Joe Biden and the Democratic party are putting forth so much effort against Trump because ultimately, they fear he could win.
She says the Democrats are abusing power and doing much more harm to the U.S. than just going after Trump.
Gabbard, a former Democrat, now accuses the Democratic Party of having no respect for democracy and of making a mockery of their own statements about "protecting democracies".
Gabbard announced her departure from the Democratic party in October of 2022. She alleged the Democratic Party of today is controlled by an "elitist cabal of warmongers" who intend to divide the country using racism as their tool.
Gabbard, as a Democrat, represented Hawaii's 2nd Congressional District for eight years. In 2020 she made a bid for the Democratic presidential nomination but was unsuccessful.
Upon her departure from the Democratic Party, Gabbard launched "The Tulsi Gabbard Show", a podcast series on YouTube. In the first episode she recounted her respect for the Democratic Party as a "young person" and detailed the reasons why she eventually decided to leave. In this episode, she said she decided to run for president in 2020 because she felt Joe Biden and other Democratic "elites" were leading the world into nuclear war.
She continued to reference the raid on Trump's residence in Mar-a-lago by the FBI accusing the government of "weaponizing federal agencies" against political opponents.
In January of 2020, Gabbard stated that she believed the two-party system in the United States is "broken".
Gabbard has openly criticized President Joe Biden and other members of the Democratic Party for adopting policies that oppose constitutional principles.
Copyright 2023, WatchDogReport.org